Best Practices in Teaching and Learning in Elementary School
These days, engaging elementary students in meaningful learning is no easy task. Both teaching and learning have evolved in the 21st century. With a wealth of information as close as the nearest device, kids need different skills than their parents did. By appealing to their curiosity and giving them the proper tools, teachers—no matter if they are full-time, part-time, or long-term substitutes—are empowering their students to be engaged and self-directed learners.
Teachers who emphasize best practices in teaching and learning motivate students to reach for success. Grounded in educational research, best classroom practices for elementary school students are based on the science of child development and how the brain learns. They support the knowledge and skills kids will need for their lives and careers.
The Qualifications of 21st Century Teachers
Since teaching and learning are dynamic endeavors, teachers must be open-minded and willing to learn themselves. They must be tech savvy and embrace the use of learning technologies in the classroom. They must have an understanding of child development and exemplify a growth mindset. Teachers today are facilitators, staging learning opportunities for kids to discover new information themselves.
Current academic standards demand that educators emphasize depth of knowledge by encouraging students to undertake a variety of challenging tasks. As they consider problems and create solutions, students simulate real world applications. The Partnership for 21st Century Learning (now a network of Battelle for Kids) has outlined the knowledge and skills students will need for success. Besides strong content knowledge, they have identified the "Four Cs" as fundamental competencies that students must develop: critical thinking and problem solving, communication, collaboration, and creativity and innovation.
Emphasizing Best Instructional Practices
By weaving in opportunities for students to practice the "Four Cs," teachers help students develop these skills while learning grade-level content. Ways this will manifest in the classroom include:
the creation of a safe, secure environment where students' physical and emotional needs are met. This frees their minds to learn. By establishing comforting and predictable routines, teachers set the stage for cognitive development and give kids the encouragement to

think critically

and take learning risks.

the ability for students learn in a variety of ways and experience content through multiple modalities. Consider the letters of the alphabet, for example: when students see them, hear them, say them, trace them, draw them, and act them out, they

communicate

in different ways, and neural connections are strengthened in multiple centers of the brain.

movement that stimulates learning in elementary school classrooms as it activates the brain.

Purposeful movement activities

can be built into lesson plans or incorporated into transitions. The physical movement helps kids to release stress and brings oxygen to the brain, priming them to

create and innovate

.

project-based and problem-based activities that involve students in active learning. As students work on a problem, they must

think critically

and generate solutions.

learning in authentic contexts, which anchor student learning to familiar people, places, and things. It provides a concrete attachment for new content as they build on their prior knowledge and

create

realistic solutions.

encouragement of academic discussion in order to deepen learning. Students gain confidence through

collaboration

with their peers. Offering sentence stems, like "I agree with that because. . ." or "Can you give me some evidence?" helps students learn to participate in productive discussions.
Meeting the Needs of All Learners
One of the best instructional practices is the need to differentiate to meet the diverse learning needs of today's students. This starts with getting to know students as individuals and planning lessons that provide scaffolds for their success. Whether conducting a whole group activity or supporting small groups, teachers can anticipate and provide tools and strategies that enable active participation for all learners.
Finding Quality Substitute Support for Best Practice Instruction
While it is clear that teachers have their hands full, there are times when they must take a break. Whether due to personal or family illness or ongoing professional development, teacher absences are an unavoidable occurrence that must be accommodated without sacrificing best practices in teaching and learning.
It takes a highly qualified substitute teacher to support these best practices in elementary school classrooms. First, they must be able to uphold familiar routines. Ensuring that students feel safe and secure lays the groundwork for meaningful learning. Next, a substitute teacher must be adept at implementing lesson plans. A familiarity with best instructional practices will enable substitute teachers to handle large and small group work and manage transitions with finesse. Having knowledge of child development will also provide insight and prepare substitutes to anticipate the unexpected. And finally, resourcefulness and flexibility will allow them to adapt confidently to the uncertainties inherent in working with a classroom full of diverse learners.
It takes a special substitute teacher to provide best instructional practices in 21st century elementary classrooms. Look for individuals who value their role in preparing students with the knowledge and skills they need to succeed. Make professional substitutes part of your team to fill in the occasional gaps and ensure that best practices continue to reinforce the "Four Cs."
Contact ESS to elevate the quality of your substitute teachers to support best practice instruction in your schools. Let us provide highly qualified professionals who support your teachers in helping to prepare students for success.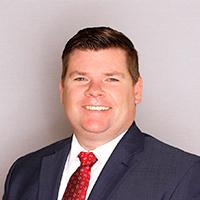 Phil has been supporting school districts across the country for more than 12 years. He works hands-on with districts implementing customized solutions to improve their substitute teacher and support staff programs. When he's not increasing districts' fill rates, Phil can be found swinging his clubs on a golf course.