Understanding Teacher Shortages: What My District Can Do
The United States is dealing with a teacher shortage, but what does this mean for individual schools and districts? National data reveals a great deal of variability in the shortage from state to state and district to district. While there is some indication that special education, math, science, bilingual, and career and technical education are the disciplines hardest hit, the extent of the shortage varies greatly across the country. In many cases, under-resourced communities are the most seriously affected as they may be the last place new teacher candidates seek employment when they have so many options.
A Historical Look at Teacher Shortages
The reasons for the current shortage of teachers are complex. It was predicted as early as 1984, when education experts noted that teachers' salaries were not keeping pace with those in other comparable professions. There was a concern that science and math majors, in particular, could find employment in alternate, more lucrative professions that had not only more money but greater prestige attached.
Then came the recession in 2007-2009. During this period and the years that followed, unemployment increased, and slow economic recovery led to decreased government spending. Though federal stimulus money was eventually allocated to education, it did not adequately compensate for the lack of state and local revenue. The pinch was felt acutely by many school districts that were forced to lay off teachers and leave vacancies unfilled.
These reductions had demonstrable effects on student achievement, with decreases proportional to the number of teaching positions lost. Some of the laid-off educators went on to seek alternate employment, leaving a smaller talent pool available when economic recovery enabled hiring once again. And the slew of pink slips caused many future teachers to change their college majors, further shrinking the pool of candidates.
Though the economy has recovered, this particular trend is hard to overcome. Teachers who have left the field are often unwilling to return, citing better working conditions and more manageable jobs. Between 2010 and 2014, national data showed a 30% drop in students entering teacher preparation programs, so that by 2015, many states were sounding an alarm that the shortage had reached serious proportions. It is clear that the shortages had worsened with time, as many districts reported filling more and more classrooms with underprepared teachers each year.
Understanding the Scope of the Teacher Shortage
Many experts argue that analysis of data for the country as a whole indicates less of a national shortage and more of a series of shortages affecting individual schools, districts, and states. To begin addressing these shortages, the problem must broken down categorically. The shortage varies by:
grade level
discipline or content area
differences in urban, suburban, and rural districts
variability of qualifications
And even when there are no vacancies, having classrooms filled with under-trained teachers is indicative of a shortage.  
What My District Can Do
To some degree, the variabilities in the teacher shortage are due to the effectiveness of measures taken by individual states, districts, and schools to address the issue. It is incumbent on schools and districts to be proactive for the future. Here are a few effective initiatives you can implement to ensure the best classroom environment for your students:  
Offer financial incentives
With the disparity in teachers' salaries compared to other comparable professions, offering financial incentives seems a logical step. True reform, of course, requires a hard look at school funding and the value placed on K-12 education. But there are more immediate options that can be taken. Offering a signing bonus or salary premium for hard-to-place positions like science, math, and special education is an effective strategy. Raising salary steps and allowing new hires to begin at a step commensurate with their experience rather than at entry level when they change districts has also proven a valuable draw.
Create alternate pathways to licensure
In every community, there are a wide range of experts with talents in math, science, world languages, and a variety of career and technical fields, to name just a few. With creative licensing requirements, many of these experts could be trained in instructional methods and classroom management, and persuaded to share their knowledge and skills as K-12 educators.
Identify and encourage potential teachers
By finding potential educators in your school community, school districts can create their own teacher pipeline. Consider forming a partnership with a local university to create an online or blended program to educate and credential teacher candidates, including paraprofessionals, substitute teachers, and parents preparing to re-enter the workforce.
Increase focus on retention of teachers
For a variety of reasons, many teachers leave the profession each year. There are the usual retirements, of course, but there are also the estimated 17% who leave within the first five years of embarking on a teaching career. By identifying the reasons and providing support, schools can mentor and encourage more teachers for long-term success.
Partner with an educational staffing agency
One of the quickest methods for staffing a classroom vacancy comes from accessing the resources of an education-exclusive staffing agency. They typically have a talent pipeline, as well as a training program, to quickly prepare substitute teacher candidates to fill a variety of classroom openings on a temporary basis.  
Getting Some Help From the Experts
Failure to recover from the effects of the economic challenges of the early 2000s has lead to complex and multifaceted teacher shortages around the country. With many school districts still challenged to fill vacancies with qualified teachers, it makes sense to consult the experts. By partnering with an education staffing and management company, school districts can quickly find qualified substitutes to fill classroom vacancies as they work to implement more long-term solutions.
Contact ESS for help in addressing local teacher shortages. With decades of experience and widespread resources, we can help to quickly find substitutes to staff classroom vacancies, allowing you to work on those long-term solutions.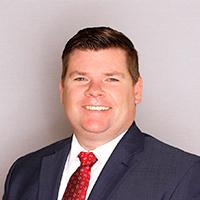 Phil has been supporting school districts across the country for more than 12 years. He works hands-on with districts implementing customized solutions to improve their substitute teacher and support staff programs. When he's not increasing districts' fill rates, Phil can be found swinging his clubs on a golf course.