Great benefits, along with competitive wages, are the best way to attract and retain quality substitute teachers for your school district. For many employees, benefits may be the deciding factor in choosing one job opportunity over another. They bring peace of mind and provide safeguards that allow employees to live and work with the reassurance that their needs will be met. But managing substitute teacher benefits can be complicated and expensive, taxing large and small districts alike. This guide will help you to identify your priorities and ensure you are in a position to attract and maintain the highest quality substitute teachers.
The Importance of Substitute Teacher Benefits
Employers who offer substitute teachers a well-designed package of benefits, along with competitive wages, stand to increase job satisfaction and employee engagement. Here are a few tactics for engaging quality hires:
Attract the best employees
In the current market, the most qualified substitute talent will be more likely to work at districts which offer top wages and benefits. Despite the significant expenditure, quality staffing has an expected return on investment, since personnel forms the foundation for your schools and their mission.
Retain them long term
By building a strong core of qualified staff and retaining them long term, school districts establish a basis for continuous improvement. Providing employees with financial stability and the means to maintain their health becomes a key strategy for retention and growth.
Create a caring and supportive culture
When employees feel valued, they are healthier and happier; they look forward to coming to work and are more likely to go the extra mile. By showing employees that you are looking out for their health and wellbeing, you build loyalty and establish reciprocal trust.
Offer opportunities for professional growth
Investment in professional development is a win-win. By providing substitute teachers the opportunity to increase their knowledge base and add to their skills, you help them build their personal and professional competence. But the district and its students also benefit directly as the added knowledge and skills enhance their professional practice in the classroom.
Give them a little something extra
Providing substitute teachers with unexpected surprises and recognition can be very meaningful and motivating. These unique perks may positively influence productivity by prompting employees to give a little more of themselves in return.
A Look at Some Common, and Not So Common Benefits
School districts that value their substitute teachers understand the importance of making good benefits available to them. Employees who fulfill the minimum number of hours each week typically qualify.
Healthcare & Emergency Coverage
The most sought after benefits include healthcare insurance and a retirement savings plan, but compensation packages may also include prescription drug coverage, life insurance, and a short term disability plan. In some cases, employee assistance plans offer interventions for personal or work-related problems.
Childcare, Reimbursement & Workshops
Some benefits are more unusual, but appealing nonetheless. Things like a free lunch from the school cafeteria or reimbursement of transportation expenses offer financial incentives to substitute teachers. Onsite childcare provides convenience for those with very young children. Tuition reimbursement or inclusion in district-wide workshops encourages substitutes to build their professional credentials. And employee discount programs offer the added financial bonus of cost savings on goods and services.
Incentive-driven Benefits
There are several employee benefits that offer incentives to substitute teachers while also providing value to the employer in return. By increasing employee attendance, recruiting, effort and productivity, or loyalty, each of these benefit expenditures brings a significant return on investment.
To improve fill rates

: Substitute employees might be encouraged to increase their availability and work more days per month. In exchange, employers may offer bonuses or raffle entries as incentives.

To boost recruiting efforts

: An employee referral plan would reward employees who refer potential new hires. This increases access to an additional source of substitute teacher candidates.

To increase job performance:

Accolades such as "substitute teacher of the month" might provide recognition while motivating employees to perform exceptionally.

To promote retention:

Social events could build relationships that help substitute teachers feel they are part of a team. This promotes long-term retention and loyalty.
Calculating the Cost and Outsourcing Responsibility
While there is no doubt that school districts wish to show their respect and regard for substitute teachers, providing and managing employee benefits can create a substantial financial and administrative burden.
BENEFITS PROVIDED BY ESS
Health benefits

Weekly pay

401(k)

Monthly raffles based on substitute frequency with prizes such as  gift cards, Apple Watches, TVs, and iPads

Referral program – participants can earn up to $2,700 per year

Employee discount program called "Perks at Work"

Substitute of the month and year awards

Impact Award – this is our yearly award given to the best substitute and permanent employee

Ongoing Training

Live Support

District-specific initiatives such as  meet & greets, sweet treat Fridays, and ice cream socials.

Flash promotions and contests
Managing substitute teacher benefits can amount to unanticipated soft costs on top of the price of the benefits themselves. In addition, employee benefits require a significant expenditure of time to track and administer. The brunt of this burden falls on the district's central office staff since substitutes' variable, short term assignments keep them moving from classroom to classroom and school to school.
A cost-effective alternative to administering substitute teacher benefits is to partner with a seasoned education staffing and management company like ESS. Experts in staffing, we have experience in every aspect of substitute teacher service from optimizing the recruitment and hiring process to training and preparing new hires. We handle the ongoing management of substitute teachers, nurturing relationships, and building rapport. Not only do we provide appealing benefit options and professional development opportunities that lead to greater job satisfaction, but a local operations team handles the incentive and recognition programs that build employee loyalty and support long-term engagement.
Want information on how we nurture and support substitute teachers? Contact ESS. With decades of successful substitute management behind us, we can help you improve outcomes by tailoring benefits to attract and retain talented staff without negatively impacting your bottom line.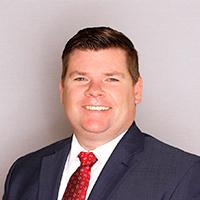 Phil has been supporting school districts across the country for more than 12 years. He works hands-on with districts implementing customized solutions to improve their substitute teacher and support staff programs. When he's not increasing districts' fill rates, Phil can be found swinging his clubs on a golf course.