Technology enhances so many areas of our daily lives, and education is no exception. School administrators rely on a variety of technology applications to keep district operations running smoothly. These include student information systems, e-commerce and enterprise software, point-of-sale programs for food service, and the list goes on. 
Substitute teacher placement is one area where technology has brought increased efficiency to school administration. These platforms help report teacher absences and schedule qualified substitutes, a process that—when streamlined—can truly impact the bottom line. Getting expert help with streamlining those systems can revolutionize how your district handles teacher absences.
How ESS Can Enhance Technology and Streamline Processes
There are many technologies available to districts to help in their substitute process, including automated substitute assignment software, applicant credentialing and management databases, and digital time tracking software. While many school districts utilize these technologies in some form in their substitute placement process, many are unaware that there are additional resources to make the hiring and substitute staff management process go even more smoothly. Even when automated systems are in place and fully integrated, there is always room for improvement. 
ESS, an education staffing management firm with decades of experience helping school districts manage substitute teacher placements, are specialists in most effectively leveraging the education technology applications available. Recently, ESS worked with a district that had what they thought was a thoroughly integrated automated system. However, the approval process would often get bogged down. Frustration and blame were increasingly heaped upon the HR director, who ultimately reached out to ESS for help.
After careful analysis, ESS consultants recognized that an approval process five levels deep was limiting efficiency and causing delays. After a few tweaks, the process was simplified and expedited. With the new streamlined process in place, the HR director quickly went from scapegoat to district hero.
Making the Most of Your Technological Investments
Whether you are managing district absences manually and suffering in silence or pretty satisfied with your current technology applications for substitute placement, ESS can help to improve efficiency while relieving your district of many frustrations. Here are a few of the benefits school districts experience when partnering with ESS:
A balance of recruiting and systems expertise that results in the hiring and ongoing management of a customizable database of quality substitute teachers
In-depth and ongoing data analysis that is the key to improving absence fill rates
The capacity to make small changes that result in big fixes for district inefficiencies and frustrations
The expertise of team members who excel in all automated substitute placement systems, who understand each system's nuances, and remain current with updates and new features
The ability to get the most from individual software products and keep them working together seamlessly
A core business model that values strong partnerships backed by multiple layers of expertise, including the national resources of our corporate headquarters, the backing of our regional team offices, and of course, the support of local, in-district partners ready to roll up their sleeves and help you tackle the day-to-day challenges
Persistence and ingenuity to find coverage for late call-outs and hard-to-fill positions
A partnership that provides customized reporting coupled with expert analysis, looking beyond fill rates to reveal other pertinent data, including reasons for teacher absences, data trends, balance tracking, and approvals
Scheduled checkpoints and on-demand data reviews to maintain a cycle of continuous improvement
Partnering with an education staffing management firm is a proactive approach to getting the most from your technology applications for substitute teacher placements. From recruiting and hiring the most qualified candidates to efficiently scheduling and managing them long term, ESS will help you get the most from your existing technology or introduce you to new solutions you may have never considered. In either case, we are committed to meeting your district's needs. 
Contact ESS to optimize your substitute placement and management program. With the most effectively integrated technologies with the potential to impact both fill rates and your bottom line, we will help you improve efficiency and keep your substitute placement process performing at its peak.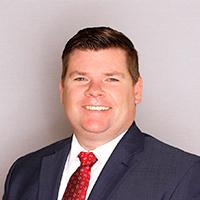 Phil has been supporting school districts across the country for more than 12 years. He works hands-on with districts implementing customized solutions to improve their substitute teacher and support staff programs. When he's not increasing districts' fill rates, Phil can be found swinging his clubs on a golf course.