As school districts monitor and evaluate education resource management, one item can always be found high on their list of concerns. Because of a nationwide shortage of qualified teachers, staffing has become a particularly challenging aspect of school operations, one that is straining the resources of individual school districts. How does a district find the time and money to recruit and place substitute teaching professionals who add value and support their mission? A good starting place is to analyze your best practices in education resource management to see if contracting outside staffing assistance is right for your district.
The Soft Costs of Poor Education Resource Management
Without implementing a series of best practices, resources can be quickly depleted. It takes a lot of time to attract, recruit, screen, train, and retain substitute teachers in an ever more competitive marketplace. Not to mention handling substitute staffing on your own also racks up soft costs that might seem innocuous at first, but which add up significantly throughout the school year. For example, take a look at this reference chart which represents a district that has a 28,000 student enrollment, 2,000 teachers, and 44 schools (individual districts' numbers will vary):
| | | |
| --- | --- | --- |
| DEPARTMENT | BRIEF DESCRIPTION | ANNUAL COST |
| HR | Classrooms unfilled | 12,760.00 |
| HR | Current employees' wages managing onboarding substitutes | 92,889.00 |
| HR | Filing and processing of paperwork | 495.00 |
| HR | School administrative corrective action | 720.00 |
| HR | HR corrective action | 432.00 |
| HR | Onsite substitute coordinator at each school | 165,000.00 |
| Insurance | ACA contract with 3rd party company | 25,000.00 |
| Insurance | ACA reporting and compliance | 15,998.80 |
| Business Office | Manual check production | 4,900.00 |
| Business Office | Payroll administrative wages | 34,481.20 |
| | TOTAL | $352,676.00 |
When developing best practices for education resource management, factor in a cost-benefit analysis using a template like the one above. Is your current substitute teacher staffing strategy making good on that $350,000 per year chunk of your budget? Or are there things you could improve, streamline, or cut completely that would maximize results while minimizing cost?
You should be looking for a resource management solution that offers:
Customization that guarantees improved fill-rates

through innovative solutions designed to meet the unique needs of each partner district

Proactive, widespread, and continuous recruitment

which targets candidates for specialized and hard-to-place positions

Compliance with credentialing requirements

of individual states that includes automated audits and preemptive expiration notifications

Targeted

,

district-specific orientation

delivered by experienced educators, and ongoing training to develop professional competencies

Delegation of the many human resource management tasks

involved in the hiring, credentialing, training, and supervision of your substitute talent pool

Automation through an absence management system

which increases efficiency in the scheduling and deployment of substitute teachers, as well as data tracking and reporting

Leverage of the latest technology applications

with expert human oversight ensures a well-trained and well-connected pool of individuals ready to make a difference

Elimination of additional soft costs to your district

, including advertising, pensions, unemployment, and workers' compensation of substitute teachers
One of the best ways to gain focus and eliminate the administrative burdens associated with running a substitute program is to partner with a staffing agency that takes the hiring and management of substitute teachers off district administrators' plates.
Getting Help from the Experts
Whether your school district is too small to support each of the individual functions required to maintain an adequate pool of qualified substitute teachers, or too large to manage them efficiently, a K-12 education staffing agency can oversee this critical human resource task with ease and expertise.
A qualified staffing agency will be able to tailor a plan to meet the needs of school districts effectively and offer a comparative advantage to districts that would ordinarily do everything in-house. By relinquishing this time- and cost-intensive responsibility, school administrators are free to focus on student-centered objectives and achievements.
By enlisting the assistance of a K-12 education management agency, school districts of any size can improve fill rates while reducing the burden on district administrative staff. With staff absence reporting, substitute dispatching, and digital time management systems synchronized to streamline the process from beginning to end, ESS can help districts maximize efficiency while managing education resources more effectively.
Contact ESS to manage your district resources more efficiently. As the nation's largest education-exclusive talent agency, we will handle the entire process from building a pool of professional substitute teachers to managing them day-to-day, thereby freeing you to maintain focus where it should be—on student outcomes.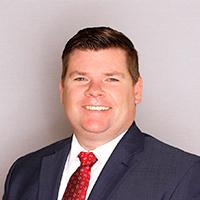 Phil has been supporting school districts across the country for more than 12 years. He works hands-on with districts implementing customized solutions to improve their substitute teacher and support staff programs. When he's not increasing districts' fill rates, Phil can be found swinging his clubs on a golf course.