With a new school year underway, school districts around the country are settling in for a promising new year. But in many districts, staffing shortages are interrupting the flow of business-as-usual. In fact, the lack of sufficient substitute teachers is the "number one concern" this year in at least one Pennsylvania school district. The need to maintain a continuous search for additional substitute teacher candidates is challenging HR personnel and straining budget resource allocations.
In an effort to streamline services, increase efficiency, and reduce overhead costs, more school districts are turning to substitute staffing agencies for help. Though school districts have more commonly utilized contracted companies to provide security, maintenance, and food service in the past, widespread shortages of substitute teachers have prompted more administrators to consider for the first time contracting educational personnel. Working with an education staffing agency makes sense in the big picture of school budgeting.
Proactive Best Practices in School Budgeting
As school districts identify priorities for the coming year, they undergo a comprehensive process of aligning budgets and implementing action plans. These practices help to ensure fidelity to district-wide goals: 
Begin with the end in mind – Desired student outcomes typically guide the process that leads to the creation of a district-wide budget. Articulating these desired outcomes and garnering agreement from important stakeholders is a necessary first step.
Allocate resources toward instructional priorities – When budgeting is based on instructional priorities, these take center stage. Allocating funding appropriately increases the likelihood of successful implementation.
Understand the actual costs – Besides the visible price tags, there are often hidden costs of a program or practice which make it an unseen drain on available resources. Evaluate the soft or hidden costs inherent in implementing a program during the budgeting process to get a truer picture. 
Use data to support the process – When budgeting is predicated on careful data analysis, the process is well-informed. This includes staffing and revenue projections, asset inventories, and student demographics and achievement data, to name just a few. 
Consider sustainability – Sustainability must always be part of the discussion when resource allocations are being considered. Looking ahead to identify future funding sources and anticipate challenges should always be part of the process. 
Things to Consider When Budgeting for Substitute Teachers
With personnel as the largest categorical expense, it is essential to have a handle on the costs involved. Some of them are readily evident, like salaries and insurance, but others are more nuanced and easily overlooked. Consider the efforts that go into recruiting, processing, and onboarding new substitute teachers. Then come the scheduling, management, corrective action, evaluation, and reporting responsibilities. Though some districts have a dedicated substitute teacher coordinator, more often these tasks are disseminated throughout several departments, which makes them all the more difficult to track.
The Benefits of Contracting Substitute Staffing & Management Services
In the current education job market, extra effort and considerable human resources are required to recruit and hire sufficient candidates. Shortages have depleted the pool of available candidates and made it harder for school districts to be fully staffed with an adequate number of qualified substitutes.
Contracting substitute teacher services with an education management company brings a number of beneficial changes:
Increased fill rates – By bringing in a staffing specialist, school districts can be confident that their substitute shortages are addressed. This relieves the concerns of district administrators and ensures that teacher absences do not stress the school community.
Customized solutions – Though there are similarities, no two districts have identical needs. Working with a substitute staffing company can help you to research and highlight your district's unique needs. They will then help you create a customized solution that enhances and supports your instructional priorities.
Improved quality and preparedness of substitutes – By partnering with a specialist in educational staffing, school districts are finding that substitutes are well-trained in classroom management and instructional strategies. These better-trained substitutes make a meaningful contribution to their district as they help to support and maintain instructional continuity.
Investment in your community – When you partner with the right substitute staffing company, you are bringing added benefits to the local community. Look for a company with a record of outreach and charitable giving as a means of giving back and supporting their partner communities.
Focus on the Big Picture
As a new school year begins, a lack of qualified substitute teachers can cause ongoing headaches for both district and building staff. But it can also impact staff morale and student achievement in the long run. With an eye on long-term consequences, it makes sense to make partnering with a substitute staffing and management agency part of your comprehensive school budgeting plan. Don't let the obvious and not-so-obvious administrative costs associated with this critical district function steal resources better spent on instructional priorities.
Contact ESS for help analyzing your district's needs. We will devise a customized plan that supports student outcomes and safeguards staff morale as we increase your access to qualified, well-trained professionals who support your instructional initiatives.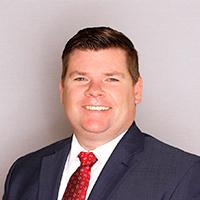 Phil has been supporting school districts across the country for more than 12 years. He works hands-on with districts implementing customized solutions to improve their substitute teacher and support staff programs. When he's not increasing districts' fill rates, Phil can be found swinging his clubs on a golf course.