Inadequate access to quality substitute teachers to fill absences can have serious negative effects on school districts, hindering operational efficiency and student achievement. Many districts fill assignments by manually calling their substitute pool the morning of an absence, but they are frequently faced with repeated rejection before finding someone to take the job.
Thankfully, districts have access to software solutions which help them maintain a rich database of substitutes and automate the process of matching qualified substitutes with available assignments. And the best way to maximize the results of such a database is by partnering with an experienced educational staffing agency.
How Does a Substitute Teacher Database Work?
A staffing database is a data aggregation tool that connects schools with their pool of substitute teachers who have cleared credentialing requirements and are ready to work. Teachers are able to log in to a user-friendly web portal to submit an absence, which is immediately released to the district's substitute pool.
The database collects information about substitutes, such as:
preferred subjects, grade levels, and working locations

certifications held and additional qualifications

federal and state-mandated clearances with expiration tracking

scheduling availability

contact information
Substitute teachers who have qualifications that match the new opening, as well as availability on the day of the assignment, can view the position and choose whether or not to accept.
24/7 access to the portal means increased efficiency – teachers no longer have to wait until morning to call in their absence if they know about it the night before. Likewise, substitutes don't have to rely on early-morning phone calls to secure jobs, and school personnel do not need to use valuable time placing these calls. This streamlined process often leads to improved fill rates for districts and provides operational transparency through reporting.
Furthermore, many substitute teacher databases include a variety of customization options to support each district's specific processes and goals. For example, some systems allow for preferred substitutes lists, built-in approval processes, various reporting settings, and more.
How Partnering with a Substitute Staffing Agency Adds Value to Your Substitute Database
While a substitute teacher database is beneficial on its own, districts can maximize results by partnering with an experienced substitute staffing agency like ESS, who can add value in many ways.
Configuration and Customization: Skilled technicians will set up your substitute database and configure the system to your district's particular needs.
Training District Personnel and Substitutes: In-person systems training gives administrators, teachers, and substitutes the confidence to use the system to their maximum advantage, ensuring the new process runs smoothly from the start.
Quick Expansion of Your Substitute Pool: If your district does not have an adequately sized substitute pool, the adoption of a substitute teacher database is not going to be enough to improve fill rates. But when districts partner with ESS, they gain immediate access to any substitutes ESS already employs in the local area. Plus, recruiters utilize proven techniques to add to your substitute pool year-round. As new employees are hired, they are automatically added into the substitute database, requiring no effort from district staff.
Diverse Substitute Pool: ESS ensures your substitute teacher database features individuals with diverse skill sets and specialties, so substitutes are available and qualified to cover even the hardest-to-fill positions.
Compliance Monitoring: When a substitute's credentials expire, many substitute databases will not allow the substitute to accept assignments, thereby maintaining compliance. ESS takes an extra step to ensure substitutes are aware before credentials expire, so they can take the necessary actions to renew with no break in service.
Ongoing Technical Support: Systems experts are a call or email away to provide assistance, troubleshooting, and specialized back-end support.
Robust Reporting: Most substitute databases come with a number of built-in and custom reporting options. An experienced agency can help you pin down the information that will benefit your district most.
Supplemental Efforts to Fill Absences: While automating the substitute placement process is a proven solution, it's always smart to have back-up methods to ensure coverage. ESS has the resources to provide a human touch with direct calls and text messages in the event of the system's failure to secure a substitute for an assignment.
Get help expanding your substitute teacher talent pool from an education-exclusive management company with a record of exceptional customer service. Contact ESS to help you customize a database that improves your fill-rates and puts staff at ease.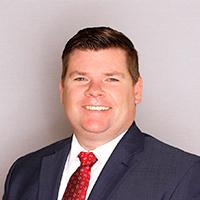 Phil has been supporting school districts across the country for more than 12 years. He works hands-on with districts implementing customized solutions to improve their substitute teacher and support staff programs. When he's not increasing districts' fill rates, Phil can be found swinging his clubs on a golf course.