The ongoing teacher shortage is trickling down to affect the substitute teacher pool.
School districts nationwide are being challenged to fill classroom vacancies with qualified professionals. The result is that many would-be substitute teachers are put in permanent positions, further depleting an already shrinking substitute supply. Meanwhile, the need for coverage during teacher absences has not diminished.
This perfect storm has been a long time coming, and its origins are multi-faceted. To successfully implement substitute teacher shortage solutions, it's important to understand the pieces of this puzzle:
Increased demand for substitute teachers
The teacher shortage has emerged over time as fewer college students are selecting education as their major. As a result, many classroom vacancies go unfilled. Meanwhile, increasing demands for in-service training are pulling teachers away from their classrooms during the school day more and more regularly. And this is in addition to the expected absences for personal illness, family emergencies, and jury duty.
Decreased supply of substitute teacher candidates
The shortage of qualified educators in the nation's classrooms has resulted in many substitute teachers being offered permanent positions. Thus, through limited licensure, substitute teachers are filling thousands of vacancies nationwide. Additionally, the current job market is drawing would-be substitutes into other fields. Finally, the unique challenges of substitute teaching—compounded by a lack of support and mentoring—cause a significant number of candidates to experience burnout.
So in the midst of this situation, how do you enact effective substitute teacher shortage solutions? Your school needs support, your students need instruction, and your time is too valuable to spend on recruiting projects that don't deliver.
Thankfully, there are options available to you. We will go over school-specific, district-wide, and contracting solutions that will help guide your substitute teacher staffing process toward success.
School-specific Solutions
Even in the best case scenario, the absence of a classroom teacher will impact the school day for students. In the worst cases, absences can impact operations throughout the entire school. For this reason, most administrators employ an emergency plan to ensure coverage in the event of staff absences. Here are some of the strategies most commonly used by school administrators to mitigate the impact of the substitute teacher shortage:
Study teacher attendance data, and avoid scheduling professional development on Mondays and Fridays or during high absence periods like flu season. Plan large-scale professional development during the summer months, and counsel teachers with chronic absenteeism.
Curate a list of favored substitute teachers and share it with staff.
Split up the classes of absent teachers and send small groups of students to other teachers' classrooms.
Offer other teachers the opportunity to cover an absent teacher's class during their preparation period or lunch in exchange for a stipend.
Construct an emergency schedule that includes non-classroom personnel. This may include instructional coaches, ed techs, and even administrators.
These measures work in a pinch when a teacher absence occurs suddenly, but when school-specific options have been exhausted or administrators find they are being employed too often, it is time to seek a more long-term strategy.
District-wide Solutions
In addition to a building-level plan to compensate for teacher absences, school districts can employ a variety of strategies that attract and retain substitute teachers. These strategies have been tested in recent years as the teacher shortage has impacted the substitute teacher pool. Districts across the country have had to resort to creative problem-solving measures including these:
Hire permanent substitutes for each school building. This forward-thinking solution ensures the placement of at least one substitute in each building every day, ready to cover any absences that might occur.
Issue personal invitations to retired educators. Some states have made allowances for retired teachers to continue collecting their pension while also earning substitute teacher wages. This added incentive has lured many newly retired educators back into the job they love for part-time work.
Recruit college students. At the other end of the experiential spectrum are energetic and enthusiastic college students in teacher preparation programs. By committing to substitute teaching, they can gain valuable experience in an internship of sorts. Some districts offer creative incentives, including health insurance benefits, tuition reimbursement, and on-the-job student teaching. Ideally, college students can implement the strategies they are learning and graduate with a realistic outlook on the teaching profession.
Offer competitive wages and other incentives such as signing bonuses, monthly drawings, travel reimbursement, and free lunches.
These are all effective and collaborative solutions to the substitute teacher shortage. However, when district personnel must allocate valuable time and resources to recruiting substitute teachers from a shrinking talent pool, there is a cost. This makes it difficult for schools that may not have the flexibility or budget to support such endeavors. Besides, district-wide solutions tend to take a while to produce the desired outcome, and what happens when you need a substitute teacher this week? This is where contracting solutions come into play.
Contracting the Solution
Many districts are seeking outside help with recruiting substitute teachers. School districts are more frequently contracting private staffing companies who specialize in educational solutions to provide and manage their substitute teaching staff. By relinquishing the many tasks associated with the hiring and maintenance of their pool of professional substitutes to an experienced educational management company, district administrators are benefitting from efficient and effective substitute teacher coverage.
ESS, known to districts nationwide for outstanding service and customized solutions, can assume these critical functions, allowing you to focus on your mission of keeping your district running smoothly. From identifying superior candidates to hiring and training them, ESS manages substitute teachers efficiently and supports them effectively to promote retention and professional growth. As the country's leading education-exclusive staffing agency, ESS has mastered the art of building a substitute teacher pool that increases fill rates and promotes instructional continuity.
As an educational staffing agency, ESS provides many crucial services:
Spearheads active and ongoing recruitment campaigns tailored to each district's needs, including diverse certifications and special skills
Relieves district administrative and human resources staff from the many tasks involved in staffing a substitute teacher pool, including hiring, background checks, and credentialing
Orients new hires through extensive and personal onboarding training that includes:

Professional expectations
Legal policies and emergency procedures
Best practice instructional methods
Classroom management

Manages continuing professional development that keeps substitute teachers up-to-date with best classroom practices
Assumes ongoing management functions, including compliance, payroll, and benefits
Optimizes the use of technology for communications, scheduling, data management, and reporting
Tackling the Substitute Teacher Shortage Head-on
The most effective solutions to managing the substitute teacher shortage start with anticipating supply and demand changes. Don't let trends take you by surprise. By contracting substitute teacher acquisition and management to a staffing agency that specializes in educational placement, you can be relieved of the multitude of tasks necessary to maintain a superior team of professional substitute teachers for your district. ESS will help you acquire and train substitute staff while establishing a personal connection through a formal onboarding process. We will expertly maintain your staff through professional management and oversight.
Partnering with ESS is an investment in school improvement that provides continuity of day to day operations, ensuring more successful experiences for substitute teachers with less burnout and fewer complaints from teachers and administrators.
Contact ESS
and let us customize a plan for your district that provides long-term success.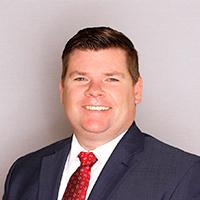 Phil has been supporting school districts across the country for more than 12 years. He works hands-on with districts implementing customized solutions to improve their substitute teacher and support staff programs. When he's not increasing districts' fill rates, Phil can be found swinging his clubs on a golf course.