A good teacher is hard to find, and a good substitute teacher even harder. So once you do find excellent substitute teachers, how can you retain them? West Valley City's schools are experiencing a shortage of teachers, as are schools across Utah. Meanwhile, recruiting, vetting, and managing substitute teachers is a costly and time-consuming process. So how can West Valley City's schools hire reliable staff, stay within their budgets, and manage their time, all while ensuring high-quality education for students? By letting ESS hire, train, and manage your substitutes for you.
ESS is the Best Education Staffing Agency in West Valley City
Look at classrooms across America on any given day and you'll see that 10-15% of teachers are absent. That means absenteeism isn't an occasional problem, but a daily occurrence you must be ready for.
The best way to ensure you have daily coverage for every absent staff member is to let us handle the hiring, assignment, and retention process of your substitute teachers. Unlike other staffing agencies, we only specialize in K-12 staffing, which means we understand how to balance the needs of teachers, substitutes, students, and schools.
We provide the long-term solution to staffing problems you're looking for. We recruit for every position, screen applicants, prepare substitutes on classroom management as well as safety procedures, and manage them throughout their tenure at your schools. ESS and every employee we hire is reliable. And by delivering consistent coverage, we can save your administration time, save your school board money, and make the school year run smoothly for your district's students.
What makes our substitute staff so reliable? We ensure they're happy with their jobs and provide them the support they need to be successful in the classroom, every day. By offering flexible schedules, fun incentives, and competitive pay, we create attractive jobs opportunities in the communities we serve.
ESS Covers Every Detail
Finding good substitute teachers is as easy as engaging ESS. Our team serves over 2.5 million students with a pool of 55,000 substitute and permanent employees throughout 23 states. We know how to retain skillful talent and avoid pitfalls. And by understanding the detailed needs of both teachers and schools, staff absences will have daily coverage.
We offer competitive pay based on market rates.

While school districts are charged with setting wages, they may not know what competitive daily or hourly rates should be. ESS keeps up with applicant salary expectations so you don't have to.

We get to understand your district's needs by offering your district its own ESS manager.

This means you'll have one reliable point of contact who will get to know your specific needs and requirements.

We train every substitute teacher we hire in-person and online.

While other staffing agencies only offer online training, we provide our employees all the support they need to be successful in your classrooms.

We manage every aspect of staffing and retention.

Sending you a qualified staff member doesn't mean our job is done. We manage every substitute employee we hire throughout their career with us. That includes professional development, helping them engage students in the classroom, training them on changing security and safety measures, or issuing performance warnings. This ensures ESS staff does an outstanding job, every day they set foot on campus.

We use incident reporting capabilities to keep you informed.

When problems do arise, we make sure you hear about it quickly with our superior incident reporting capabilities. This

allows the ESS team to manage incidents and inform school administration of any issues.

We're transparent.

We pay attention to the details in our hiring, training, and performance monitoring. And we're transparent in our operations. So if you want to know anything about how we work, just ask. It's how we put our relationship with our clients first and help them achieve their goals.
Let Us Staff Your West Valley City School Next
Educating students is a rewarding challenge. And educators need the freedom to focus on their students' needs. So stop wasting administrative staff's time on recruiting and retaining substitute teachers and make your budget go further.
Contact ESS. We'll take our time learning about your goals and finding ways we can help your district achieve its objectives. Together we can plan for staff absences and ensure you're never understaffed on a school day ever again.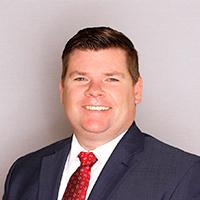 Phil has been supporting school districts across the country for more than 12 years. He works hands-on with districts implementing customized solutions to improve their substitute teacher and support staff programs. When he's not increasing districts' fill rates, Phil can be found swinging his clubs on a golf course.