Whether the goal is to reduce administrative overhead, eliminate soft costs, or compensate for a shortage of qualified substitute teachers, many school districts are turning to an education staffing agency for help navigating these challenges. And since district administrators have tremendous fiscal responsibility, it is essential that they be well-informed and utilize tools and resources wisely.
But with so much competition in the staffing market, which way should you turn? How do you select the best staffing agency to meet your needs? By creating an action plan to optimize staffing decisions, school administrators can make the best use of available resources and get expert help in developing advantageous solutions.
Making Your Way Through the Crowded Staffing Market
The staffing market is crowded with companies that offer to place temporary and/or permanent employees in a variety of industries and positions. And as the availability of substitute teachers has decreased in recent years, more and more have added this valuable position to their staff offerings. These steps will help district administrators navigate the education staffing market:
Create a clear vision
Having high expectations for students and staff means not settling for anything less than high quality and professionalism, and this should include your staffing partner. Developing a clear vision and well-defined goals will help to guide the process and clarify your expectations. Are you looking for a company that merely recruits and delivers employable candidates, or are you seeking a partner who can grow your substitute teaching pool from the ground up, provide comprehensive training, and manage it for the long-term?
Focus on forecasting
Keeping ahead of demographic data and economic forecasts is important when trying to accurately predict staffing needs. Accessing the necessary data is possible when there is a systems approach to absence management that ties various business and HR platforms together and includes customizable reports.
Renew recruitment efforts
An annual recruitment campaign requires a great deal of time and effort, which may feel like it was expended in vain when it fails to yield the desired number of employable candidates. When there is a need to focus extra effort on locating and recruiting a sufficient number of qualified candidates as may be the case in today's market, it is best that the additional burden not fall on already strained district personnel. Look for a staffing agency that utilizes widespread and innovative recruitment strategies, thus relieving you of these efforts. When ongoing recruitment is necessary, you will appreciate their expertise and persistence.
Develop powerful partnerships
Since school administrators are stewards of district finances, any partnership decisions must involve careful consideration. By thoroughly vetting a staffing agency, including its history and record in serving clients, you can be certain that your new partnership adds value to your district and its school communities.
Search out a specialist
Though the market is crowded with staffing agencies, the number of education-exclusive companies is limited. When staffing agencies service a variety of unrelated industries, substitute teachers may be an afterthought. Searching out an agency that specializes in educational staffing solutions will ensure you are partnering with a company that is well-versed in the K-12 sector and understands such details as substitute teacher credentials, benefits, scheduling, and training requirements.
Expect Expert Handling From an Educational Staffing Agency
Once the decision to contract substitute teacher staffing has been made, district administrators should expect the staffing provider to establish a strong partnership that features open communication. Your staffing partner should meet you where you are and respond to your needs. They will have "boots on the ground" ready to implement your jointly developed plan. But in addition to the local management team, you should expect to be backed by the corporate resources of your staffing partner. 
An educational staffing agency will dedicate expertise and considerable resources to recruiting and hiring. As such, your partner should be proficient in technology applications used for hiring, as well as those for absence and personnel management, utilizing these effectively to streamline and integrate systems. They should be up-to-date on credentialing and other requirements specific to your district and state. 
Since training in classroom management and best practice instructional techniques are critical for substitute teachers, an education-exclusive agency will be best-suited to provide that special orientation focus. With both educators and human resources specialists on staff, a full-service educational management company will also take on the cumbersome tasks of managing payroll and juggling benefit plans.
Optimizing Your Staffing Investment
The decision to contract substitute teacher staffing should bring relief and reassurance. Having done your due diligence to research and select an agency with a proven track record and favorable reviews, you will settle into the partnership with confidence. 
A full-service company will be with you for the long haul, ensuring that adequate numbers of high-quality substitutes are hired to improve fill rates and provide instructional continuity. Your staffing partner will nurture and manage your substitute teacher pool, relieving you of the administrative burden of maintaining this key group of essential staff and improving your daily operations.
Contact ESS to hear about our innovative solutions for substitute teacher staffing. As the nation's largest education-exclusive staffing agency, we have partnered with more than 700 school districts from coast to coast, and we will customize a solution for your district, too.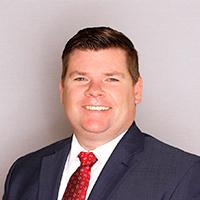 Phil has been supporting school districts across the country for more than 12 years. He works hands-on with districts implementing customized solutions to improve their substitute teacher and support staff programs. When he's not increasing districts' fill rates, Phil can be found swinging his clubs on a golf course.