Substitute teachers are typically credentialed at the state level by meeting the requirements set for highly qualified candidates. This serves to ensure that substitutes possess the necessary qualifications. But some substitute teachers must wait to be certified by the local school district or county intermediate school system. Should you issue a school district teaching permit to an uncertified substitute teacher?
A Look at Traditional Substitute Teacher Certification Requirements
State regulations regarding the qualifications for properly educated and credentialed substitute teachers vary considerably. Each state has its own specific requirements, and some school districts further define their own specifications. These are subject to change when the supply of available candidates is plentiful, or when it is scarce as has been the case in recent years.
While some states will issue substitute teaching licensure to candidates that meet all the needed requirements, others certify substitutes only after they have been hired by a school district or educational agency, and the employer has applied for credentials on their behalf. These credentials may require a fee, which varies by location and the category/duration of the permit. Most are renewable with documentation of successful job experience and/or a favorable evaluation.
The minimum educational requirement varies widely, from a high school diploma or GED, to some college completion, to possession of a bachelor's degree. Each state has a minimum academic requirement that applicants wishing to be hired as substitute teachers must meet. A few states also require candidates to pass a test of basic skills.
Each state requires background checks to protect students and ensure their safety. These vary by location but may include fingerprinting, state and/or federal criminal background checks, child abuse and/or sex offender checks. Some states also require medical screening tests, which may include TB testing or a toxicology screen.
Who Qualifies for a School District Teaching Permit
When there is a shortage of qualified candidates, school districts may seek other alternatives. Though most substitute teachers receive certification through state agencies or departments of education, there are occasions when it may be appropriate for a school district to issue a teaching permit. This option is not available in all states, and it has limited applications. A person issued a school district teaching permit is NOT certified by the state and is not considered highly qualified. That is an important distinction.
In states such as Texas, which allows school districts to issue teaching permits, the circumstances under which they may do so are pretty narrow. These permits are not transferable and apply only in the authorizing district. They include:
Career and Technical Education (CTE)—Since these are noncore classes specific to a career or technical field, school districts may be empowered to certify individuals who lack teaching credentials but have expertise in their field without seeking permission from the state. Acceptable qualifications include work experience, formal training, and/or professional licensure in the field.
Subjects other than noncore CTE—A request to issue a school district permit for any subject outside the noncore CTE requires authorization by the state certification agency. The candidate must possess a bachelor's degree and must demonstrate subject matter expertise through a combination of coursework in the subject, professional work experience, industry licensure, etc.
Ineligible individuals—School districts may not issue permits to teachers or those who have previously held state certification. Likewise, anyone who has taken and failed the certification exam, has a pending certification application, or has ever had their certification revoked is ineligible for a school district permit.
Looking for a Better Option
Since the authority to issue a school district permit is extremely limited, both by location and by subject area, it is not a viable option for most. Fortunately, there are some alternatives for school districts seeking to grow their substitute teacher ranks. One of the best is contracting a substitute teacher staffing agency. This choice not only increases the number of substitutes available to fill teacher absences, but it provides a number of additional benefits, as well.
An educational staffing agency specializes in customized recruiting and expedited hiring. Their specialists are well-informed regarding credentialing requirements in various geographic locations and can help cut through the red tape by compiling the necessary documentation and submitting complete applications. Processing the paperwork and getting substitutes ready to accept classroom placements is the next step.
Look for an agency that emphasizes the importance of introductory training that provides more than just the basics to each and every substitute teacher. With comprehensive orientation training and additional opportunities available, you can be sure that your substitutes are highly qualified and ready to positively impact your district.
Don't let a lack of properly credentialed and trained substitutes affect student achievement in your district. Contact ESS for help developing a plan that will fortify the ranks and improve absence fill rates while providing instructional continuity and boosting staff morale.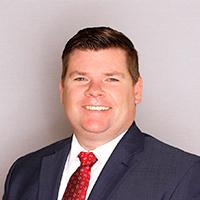 Phil has been supporting school districts across the country for more than 12 years. He works hands-on with districts implementing customized solutions to improve their substitute teacher and support staff programs. When he's not increasing districts' fill rates, Phil can be found swinging his clubs on a golf course.