In order to ensure the best quality staffing possible, most employers require candidates to submit letters of recommendation. Along with professional credentials, educational attainment, and previous work experience, these letters help to provide a well-rounded view of a substitute teacher candidate. Many employers value a recommendation letter as a way to predict a prospective employee's success in a new job based on past performance.
There is a lot to be learned from a substitute teacher letter of recommendation. When coming from educators or administrators who have observed the candidate at work, the letters give a glimpse into the substitute teacher's work ethic and instructional impact. The letter may provide information regarding a substitute's classroom management and professionalism on the job. But are letters of recommendation necessary for substitute teacher candidates, or is there a better way to ensure quality staff acquisition?
Making the Case for a Substitute Teacher Letter of Recommendation
There are clear benefits to obtaining a letter of recommendation. When provided by a school administrator for whom the substitute teacher has worked, the letter may be very informative, providing insight into the candidate's work ethic and professional competence. Is the candidate punctual and dependable? A good communicator? Someone who goes the extra mile? A letter written by someone well-acquainted with the candidate's work is one of the best ways to learn about their past work performance. When there are numerous candidates vying for the same job, such a letter may provide the deciding factor for selecting the best one.
Where It Gets Complicated
Sometimes a letter of recommendation is not helpful or not available. If you are asking your substitute teacher candidates for a letter, here are a few factors to consider:
Career change.

If a substitute teacher candidate is making a career change, a letter of recommendation from their previous employer may not give the needed details. Though the personal attributes and general characteristics may be applicable, the candidate's performance in another job will not necessarily be predictive of success in the classroom, even if they are the best candidate for the job.

Nature of substitute teaching.

Unfortunately, due to the temporary and transient nature of substitute teaching, many substitutes may not have left a strong enough impression in any one location to make requesting a detailed letter feasible. When working in a large district or in several districts, with work experience divided between many school buildings, obtaining a letter from a principal may be difficult. In this case, a letter of recommendation may come from the district office with whom the substitute teacher was previously employed. This type of letter will likely be less personal and limited to details such as length of service, attendance record, and disciplinary action.

No prior experience.

A candidate who is new to the job market may not be able to provide a professional letter of recommendation and may be dissuaded from applying for the job. Yet with the proper training, this candidate might have amazing potential! An alternative might be to accept a personal recommendation from a non-family member or from someone who has observed the candidate in volunteer or community service.
Ensuring Quality Staffing With or Without a Letter
In the current job market, where districts are challenged to hire enough substitute teachers, you may not want to risk eliminating viable candidates who are, for one reason or another, unable to provide a useful letter of recommendation. So, what are the alternatives? And how can you ensure the quality of your candidates?
Turning to an education management company for substitute teacher staffing takes this and other dilemmas right off of your plate. A staffing partner will be aware of applicable requirements in your state and will handle the whole hiring process for you from start to finish. Through year-round recruiting in a variety of venues and formats, they ensure a wide range of candidates. The agency also relieves your district of the tedious vetting and credentialing process, with all the associated paperwork and adherence to requirements.
Once good substitute teacher candidates are identified and processed, a full-service staffing agency will provide that crucial, face-to-face training that prepares substitutes to be classroom-ready. They will work with you to customize preservice training that addressesyour specific policies and procedures. And they will manage all aspects of ongoing administration for your substitute teacher pool, including scheduling, payroll, benefits, and corrective action.
Exercising Due Diligence in Hiring Substitute Teachers
When exercising due diligence in the hiring of substitute teacher candidates, school districts are inclined to require candidates to submit a professional letter of recommendation. These letters, when available, can provide valuable information about the candidate based on their past work performance.
However, it is possible to recruit and hire qualified candidates without worrying about this step, especially when you partner with a leader in substitute teacher staffing. An education management company can assume all aspects of substitute teacher vetting and hiring, and even take over the ongoing management of this key group of education professionals.
Contact ESS, a leader in education staffing since 2000, to provide your district with substitute staffing solutions. Besides helping you to identify and acquire quality candidates, we will handle every detail from preservice training to scheduling, payroll, and ongoing management.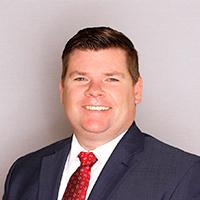 Phil has been supporting school districts across the country for more than 12 years. He works hands-on with districts implementing customized solutions to improve their substitute teacher and support staff programs. When he's not increasing districts' fill rates, Phil can be found swinging his clubs on a golf course.