Every year, schools deal with teacher absences and the resulting ramifications for their students. But what happens when a teacher's absence is extended due to maternity/paternity or family medical leave? Are special preparations required on the part of school administration?
Paving the way for a long-term substitute is a proactive plan for success. Parental concerns are natural when unexpected changes occur, particularly when their child's teacher, an important and trusted influence, will be absent for a long period of time. Since special care is taken when filling long-term placements, it helps to convey this knowledge to students and their parents to put their minds at ease. But what is the most effective way to inform families of a prolonged teacher absence, and how it will be managed by the school?
The Benefits of a Personal Introduction
When an extended leave is necessary, teachers often worry about the consequences for their students. Whenever possible, and in the case of a planned leave, having the classroom teacher introduce the long-term substitute can be very beneficial for students and their parents. A personal introduction serves two important purposes: it provides reassurance to students and their parents, and it shows support for the incoming substitute.
The introduction, ideally conducted in-person, represents a warm handoff to the incoming teacher. If possible, inviting the long-term substitute to spend a day or more in the classroom with the teacher has multiple benefits. First, the substitute learns about the students and their daily activities through direct experience in the classroom. In addition, the personal introduction serves to directly endorse the substitute as someone students can trust and rely on in the teacher's absence; the substitute becomes a familiar face.
Inviting parents to meet the chosen substitute prior to or at the outset of an absence will also inspire confidence and alleviate concerns. A meet and greet in the classroom over coffee and donuts is a low-key way to approach this meaningful introduction, allowing parents to feel well-informed. Having the principal present to lend support adds an extra layer of reassurance.
Composing a Teacher Absence Letter to Parents
If a personal introduction by the classroom teacher is not possible, as in the case of an emergency leave or hospitalization, a letter from the principal is the next best option. Such a letter provides authoritative support for an incoming substitute, endorsing the experience and skill level and conveying administrative confidence. This preemptive introduction may answer questions and assuage concerns that naturally occur regarding the incoming substitute's credentials and ability to fill in for their child's trusted classroom teacher.
A letter from the principal should reassure parents and elaborate on the substitute teacher's experience. It must convey confidence and support. Without betraying a confidence or invading the classroom teacher's privacy, the letter should give as much information as is appropriate:
Introduce the substitute teacher, including professional details (experience and special qualifications) and possibly some personal interests or hobbies to make him/her relatable.
Define an estimated date range or timeline for the extended absence, providing as much information as is available.
Provide a contact for questions or concerns. For initial questions and concerns, this contact will likely be the principal. But as the long-term substitute teacher settles in, he or she will then be ready to open communications with parents.
Enumerate how the substitute teacher will be supported. Include statements such as "Our long-term substitute will work closely with the grade level team." or "Our absent teacher will be in close contact with our substitute to ease the transition and ensure continuity."
Make a strong statement of confidence and support signed by the building administrator. This will reassure parents that the substitute's credentials have been examined and approved by the principal. It also indicates that the administrator will be monitoring to ensure success.
Ensuring the Best Fit for the Most Qualified Coverage
Administrators typically choose the most experienced and qualified substitutes for long-term placements,but finding them may be challenging in the current job market. One way to ensure your long-term substitute is worthy of this level of confidence is to consult with an education staffing agency. By partnering with an agency that specializes in substitute teachers, you have access to quality substitutes you can rely on to handle the added responsibilities of a long-term placement. While these professional substitutes are often certified teachers, they will be well-trained to handle the rigors of lesson planning, assessment, and building meaningful relationships with students. Access to well-trained, professional substitutes to fill extended absences provides comfort to families and allows teachers to focus on their own needs with the assurance that their students are in good hands.
Contact ESS for access to exemplary substitutes who will be long-term assets to your school community. As specialists in K-12 staffing, we fill daily, long-term, and permanent positions to meet a range of school district needs. With superior training and ongoing support and management, our substitutes bridge the gaps in classroom coverage with confidence and professionalism.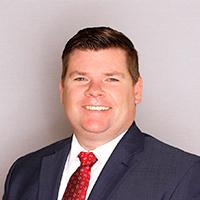 Phil has been supporting school districts across the country for more than 12 years. He works hands-on with districts implementing customized solutions to improve their substitute teacher and support staff programs. When he's not increasing districts' fill rates, Phil can be found swinging his clubs on a golf course.