The most effective substitute teachers are masters of adaptation. Consider their job description: new assignments every day, new students, different content, and unique experiences. Ideally, they possess expert classroom management and crucial instructional skills.
The best way to ensure your substitutes are equipped with all of the desired competencies and characteristics is to provide them training. But providing extensive training for your substitute teacher pool is expensive and challenging, particularly at a time when you may be hiring new staff throughout the year. There is an easier way to ensure that your substitutes are classroom-ready: partnering with an education staffing agency that provides specially designed substitute teacher education that increases job performance.
What Substitute Teacher Education Should Include
Substitute teachers need a variety of skills to ensure success in their daily teaching assignments. The five key areas of professional learning that are essential for new substitute teachers include:
The basics of substitute teaching.

An introduction to the professional expectations and typical responsibilities of a substitute teacher is of paramount importance. Professional expectations introduce the details of appropriate conduct, dress, and demeanor. A look at responsibilities will feature a breakdown of the daily schedule with common tasks explained, and routines and emergency procedures featured.

Classroom management.

One of the most important competencies for a substitute is the ability to control student behavior in the classroom. From suggestions for breaking the ice with students to methods for defusing conflicts, classroom management is a must. Primarily, this requires proactive strategies that prevent disruptions and maintain the flow of the lesson. But it may also include correcting student misbehavior.

Lesson planning and instructional strategies.

With the goal of maintaining instructional continuity in the teacher's absence, substitute teachers must be well versed in reading and interpreting lesson plans. Mastering a variety of instructional strategies to vary the lesson format is also important to prevent student boredom and to meet the needs of diverse learners. Learning some basic assessment techniques will help substitute teachers gauge student comprehension. And, for those occasions when no lesson plans are available, substitutes will have the tools to construct a workable plan for the day.

School policies and procedures.

Though each school and district will have its own policies and procedures, there are many commonalities of which substitute teachers must be aware. In general, substitutes must understand work rules and guidelines for working with minors. They must also be aware of emergency procedures, including fire, lockdown, and inclement weather drills since preventing accidents and injuries is a primary responsibility in the classroom.

Extended Learning Opportunities.

Ongoing instruction allows substitute teachers to extend their skills and hone their expertise. Whether learning additional instructional strategies or how to recognize and deal with bullying, substitutes and their students benefit from the extended learning opportunities.
With the high expectations placed on substitute teachers, adequate training is essential. They are not only responsible for the safety and well-being of their students, but for keeping them engaged and learning throughout the school day. Introduction to the wide range of skills needed can best be accomplished through comprehensive orientation training. This type of preparation, especially when conducted face-to-face, empowers substitute teachers to take charge of the classroom and successfully implement instruction.
Ensuring Adequate Preparation and Ongoing Opportunities for Growth
Just as teachers and administrators must continue learning to maintain their credentials, ongoing professional development allows substitutes to pursue their interests and to keep their classroom management and instructional practice up-to-date. Districts across the country are elevating the skills and job performance of their substitute teachers through supportive training both when they are hired and throughout their tenure.
One way to ensure your substitute teachers are adequately prepared for the challenges they face is to partner with an education staffing agency. Specialists in hiring and training classroom-ready substitutes, they help school districts achieve a professional substitute talent pool without the administrative burden.
Properly trained substitutes have better job performance than those who lack that important orientation to the job. By providing substitute teacher education, school districts can ensure their substitutes are ready to meet the demands. And finding a partner with experience training professional substitutes is an effective way to provide the needed training to quickly ensure your whole substitute teacher staff is ready to tackle their daily challenges.
Contact ESS for substitute teachers that meet the highest standards. All our substitutes complete introductory training that ensures classroom-ready professionals capable of adapting to each unique assignment. In addition, we provide ongoing opportunities for professional growth, allowing substitute teachers to establish a cycle of continuous improvement.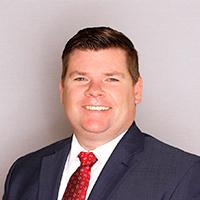 Phil has been supporting school districts across the country for more than 12 years. He works hands-on with districts implementing customized solutions to improve their substitute teacher and support staff programs. When he's not increasing districts' fill rates, Phil can be found swinging his clubs on a golf course.