There's a shortage of teachers throughout the state of Utah and absenteeism is on the rise. Because school districts have ever-tightening budgets, it can be hard to offer quality candidates competitive pay, especially as pension costs rise for permanent staff. We know it's hard for West Jordan administrators to meet the needs of teachers, students, and parents, all while staying within a restrictive budget.
Substitute teachers are more in demand than ever before—and ESS is in the business of handling the entire recruiting, vetting and substitute management process for you. We can find the right substitute teachers who have the necessary skills and experience to fill any position.
Solve Your Staffing Challenges with the Best Substitute Teacher Staffing Agency in West Jordan
When ESS takes over the job of staffing your substitute teachers, you can focus on keeping your school running smoothly. Our staffing agency takes care of all the necessary administrative tasks:
Recruiting applicants

Completing background checks

Providing training

Handling payroll and employee benefits

Managing job performance
Your school will never have to worry about devoting time to managing staff provided by ESS, and that saves you time and money.
Our substitute teachers are punctual, vetted and trained—100% ready to do an excellent job every school day. How do we know our teachers are so great? Because client feedback tells us so. And because we treat them well by offering flexible hours and incentives that makes coming to work a pleasure. This not only gives students great substitutes, but creates good jobs in the communities we're involved in.
Choose a West Jordan Substitute Teacher Staffing Agency that Will Be a Collaborative Partner
When you partner with ESS, we become invested in your success. We will expend every resource to customize our substitute teacher staffing solutions to Jordan School District's needs by learning more about your schools and your specific staffing needs, strategizing ways we can make your school year run smoothly, and developing a plan that fits your budget and time constraints.
Our goal is to develop a strong working partnership with you by making sure we are:
Keeping up with local pay rate expectations.

ESS keeps an eye on the job market and can advise your district on competitive and fair rates that will make substitutes want to work in your schools.

Training every substitute teacher we hire in-person and online.

We make sure our substitute teachers are up to date on instructional strategies, classroom management techniques, and safety procedures. Furthermore, we provide a wealth of resources they can refer to if they need more help.

Handling every aspect of employee recruitment and retention.

We don't just supply substitute teachers and leave you on your own to manage them. We support our staff with training, ongoing professional development, and dedicated employee support. If complications arise, we will work with employees on your behalf.

Forecasting district trends and needs through reporting.

We provide in-depth reporting on your district's absentee trends and fill rates, helping you forecast and address any problem areas

Being transparent in everything we do.

We're transparent in our operations: from hiring, to training, to performance monitoring. If you ever want to know anything about our practices, please go ahead and ask. We value transparency and believe it's key to strengthening our partnership.
Help the School Year Run Smoother with Support From ESS
Recruiting and retaining substitute teachers is the last thing you should have to worry about when you're running your school. Free your board and administrative staff to focus on enriching education by letting ESS take care of all your substitute teacher staffing needs. We know how to find and develop talented educators in West Jordan and can ensure you'll always have the staff you need, exactly when you need them.
Contact ESS if you're looking for highly qualified substitute teachers. We can customize a substitute program to help you meet your district's staffing goals.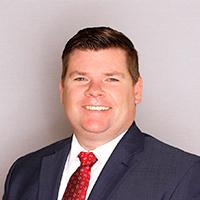 Phil has been supporting school districts across the country for more than 12 years. He works hands-on with districts implementing customized solutions to improve their substitute teacher and support staff programs. When he's not increasing districts' fill rates, Phil can be found swinging his clubs on a golf course.