Though student achievement is affected by many factors, research suggests that teacher quality is the most significant among the school-related factors. And with family and community issues much more difficult to address, policymakers tend to prioritize teacher effectiveness as a means of impacting student outcomes. 
Teacher effectiveness is influenced by both personal characteristics and professional accomplishments. But when you consider that approximately 5% of the nation's teachers are absent on any given day and that the average student spends up to a full year of their K-12 education with substitute teachers, it makes sense to examine the crucial link between teacher absence and student achievement.  
Providing Incentives for Good Attendance
With various sources estimating the annual cost of teacher absences between $2 and $4 billion, many school districts have attempted to implement policies that deter absences and improve teacher attendance. But measures to deter teacher absences and district incentives to keep teachers in school have both been met with limited success according to a study conducted by the National Council on Teacher Quality. Some ways that schools are attempting to decrease teacher absences include:
Access to accurate and complete staff attendance data is key to understanding and addressing teacher absences. An online absence management system that tracks attendance data in real-time and offers customized reports helps school administrators identify trends and plan accurately for substitute coverage.
Some districts allow teachers to accumulate unused personal days and cash them in at the end of the year or upon retirement. The anticipation of this extra payment deters some teachers from using their PTO.
Some school districts hope to influence teachers to minimize their personal days by including teacher attendance as an item on teacher evaluations.
By offering incentives for perfect or near-perfect attendance, some districts reward teachers for severely limiting their personal days.
Minimizing the Effects of Teacher Absences
Since it is not possible to completely eliminate teacher absences, many school districts have taken measures to ensure that student learning can continue in spite of them. Some ways that school districts minimize the effects of teacher absences include: 
By hiring an adequate number of quality substitute teachers, school districts increase fill rates and ensure that teacher absences are covered by qualified professionals. Implementing this measure is more challenging when there is a limited supply of available candidates to choose from.
Hiringpermanent substitutes who report to the same school building each day provides greater instructional continuity and lessens potential learning loss. By getting to know staff and students, permanent substitutes can increase efficiency and become valued members of a school community.
School districts are increasingly setting high expectations for quality substitute teachers to deliver meaningful instruction when teachers are absent. By changing perceptions and attitudes toward the substitute teaching profession, the K-12 education sector may entice additional candidates to join their ranks.
Providing specialized training for substitute teachers allows school administrators to have greater confidence in the capabilities of these important educators. With mandatory orientation training in classroom management and effective instructional techniques, substitutes enter the field with a distinct advantage. Opportunities for additional training allow substitute teachers to continuously build and improve upon their skills.
Safeguarding Instructional Momentum
Maintaining learning momentum during teacher absences presents a challenge to school administrators. Having an adequate supply of quality, well-trained substitute teachers allows learning to continue with minimal disruption. But properly trained substitutes are not a universal commodity, and few districts have the resources to provide training on an ongoing basis.
Substitutes who are acclimated to district policies and procedures, or better yet, acquainted with school and classroom routines can provide the desired continuity. Recreating familiar routines while establishing appropriate classroom management creates an environment where students can continue to learn even when their teachers are absent.
Partners in the Absence Management Process
An education-exclusive staffing company, like ESS, can be a valued partner in all aspects of teacher absence management and the effort to minimize its effect on student achievement. With 19 years providing services to K-12 school districts, we have amassed more than 700 partner districts in 27 states. From helping school officials gather and interpret attendance data accurately to getting the best results from recruitment efforts, ESS features a comprehensive approach. 
With customized support tailored to meet each district's specific needs, we build upon the foundation of existing substitute teachers. From there, our staffing specialists oversee the hiring, credentialing, and training processes according to state and district requirements. Through effectively integrated, web-based absence management, payroll, and HR systems, our local teams streamline scheduling and provide ongoing nurturing and management of substitute teachers. We optimize long-term employee satisfaction with working incentives, awards,  recognition, and a variety of desirable benefit options, thus creating a team of professionals loyal to the districts and students they serve. 
To minimize the negative impact of teacher absences on student achievement, contact ESS. Our specialists will customize staffing solutions that optimize instructional continuity and classroom management so you can count on consistent coverage during unavoidable teacher absences.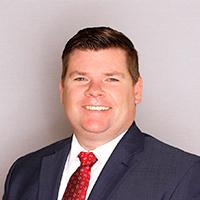 Phil has been supporting school districts across the country for more than 12 years. He works hands-on with districts implementing customized solutions to improve their substitute teacher and support staff programs. When he's not increasing districts' fill rates, Phil can be found swinging his clubs on a golf course.