Though employers have some discretion regarding how maternity leave is provided, it is a right afforded under federal law via the Family and Medical Leave Act (FMLA). Several states, including New York, New Jersey, and California have policies that further define how maternity leave is provided. For teachers, when this need for extended leave occurs during the school year, it creates a long-term absence that requires coverage. Let's look at how teacher maternity leave is handled in California, and how to best provide superior classroom coverage during these leaves of absence.
Understanding Maternity Leave Provisions
The Family and Medical Leave Act provides job security and continued health insurance benefits to qualified employees. This federal law guarantees up to twelve weeks of unpaid leave within a twelve-month period for certain reasons involving their own health or the serious medical condition of an immediate family member. FMLA applies to employees of public agencies, public and private elementary and secondary schools, and companies with 50 or more employees. To qualify for FMLA, an employee must have worked for the employer for at least twelve months (may be non-consecutive) and at least 1250 hours during the previous twelve months. 
Maternity leave falls under the FMLA umbrella, which entitles a parent who gives birth, adopts, or accepts foster care placement of a child to twelve weeks of unpaid leave. Ideally, this twelve-week period gives a woman time to recuperate after giving birth, and it allows both mothers and fathers time to bond with a newborn baby or an adopted or foster child.
Going a Step Further
Though FMLA does not require an employer to provide payment, it is possible to receive pay during parental leave if the state or local district has such provisions. Some districts allow or even require employees to use accrued paid absence days concurrently with FMLA. Though not the norm, a few states have paid family leave programs that may be used concurrently or after FMLA is expended.
Currently, California is one such state that offers options for paid parental leave. In fact, there are several state laws on the books in California offering leave options for new parents. These include:
Pregnancy Disability Leave (PDL) Law. This leave protects and provides for women with qualifying conditions related to pregnancy, including prenatal visits, morning sickness, doctor-ordered bed rest, childbirth, etc. It includes up to four months of leave, which may be taken intermittently or all at once. The employee may be paid during PDL if the employer provides temporary disability payments, if the employee has available accrued sick days, or has paid into short-term disability insurance. Employer-paid health insurance must continue and job security and seniority are preserved.
California Family Rights Act (CFRA). The Family Rights Act can be used to extend parental leave once FMLA or another disability leave (PDL) has been expended. CFRA provides an additional 12 weeks of leave for bonding with a newborn or newly adopted/foster child. The time must be used within a year of the birth or placement and may be taken intermittently in blocks. Insurance coverage is preserved as are status and seniority. Both parents are entitled to CFRA time, though if both work for the same employer, their combined time may not exceed twelve weeks.
New Parent Leave Act (NPLA). The New Parent Leave Act makes leave available to workers who are not eligible for FMLA and CFRA because they work at companies that employ less than 50 people. Working for a company with more than 20 employees makes an individual eligible for up to twelve weeks of job-protected, unpaid leave with health insurance.
In addition to the multiple paths for unpaid maternity leave, workers in California may be entitled to receive payment for a percentage of their regular wages while on maternity or parental leave through Short-term Disability (SDI) and Paid Family Leave (PFL) funded by mandatory payroll deductions. These programs may run concurrently with other leave plans.
Covering Maternity Leave in California
By combining FMLA or PDL with CFRA or NPLA, maternity leave may potentially be extended to 24 weeks of absence. The fact that there are so many different opportunities for parental leave in the state makes it clear that California school districts must anticipate long-term absences and be ready to provide adequate coverage. One effective way to ensure that quality substitute teachers are available is through a partnership with an education staffing agency.
When staffing for an extended period such as a maternity leave, it is important to have individuals capable of handling the added demands of a long-term placement. Access to highly qualified professionals who are not merely good, but exceptional substitute teachers is an expectation that leads many California school districts to seek help with staffing. Beyond the tasks expected of a daily substitute, long-term substitutes will take on additional responsibilities for creating lesson plans, assessing and grading student work, and maintaining communications with parents. 
Working with an experienced substitute staffing company will give administrators confidence that the long-term substitute teachers they introduce to students and their parents have the classroom management strategies and instructional expertise to ensure that learning continues during parental leave. If there was ever a time for high-quality substitute teachers, the added demands of substituting for a teacher on maternity leave require the most experienced and capable individuals available.
Contact ESS for help staffing your extended maternity leaves. With decades of expertise in the K-12 staffing industry, we will help you locate highly qualified and capable substitutes who will bridge the gap in your long-term vacancies.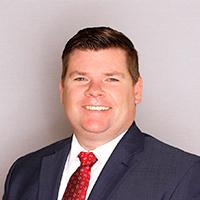 Phil has been supporting school districts across the country for more than 12 years. He works hands-on with districts implementing customized solutions to improve their substitute teacher and support staff programs. When he's not increasing districts' fill rates, Phil can be found swinging his clubs on a golf course.