With substitute teachers in high demand and a new school already started in many regions, it may be time to update your substitute teacher management strategy. Since teacher shortages and lower absence fill rates can strain district resources and undercut staff morale, getting some fresh ideas can make a world of difference in how absences are managed in your district. Now may be an opportune time to consider the benefits of partnering with a full-service substitute teacher management company.
Current Topics in the Management of Teacher Absences
In addition to a shortage of teachers, a number of current issues complicate the management of teacher absences in 2019. Chronic teacher absenteeism has come to the forefront of school improvement efforts in recent years. As the connection between effective teaching and student achievement has advanced, the consequences of frequent absences have become quite apparent. And though some causes of teacher absence are unavoidable, others including job stress and lack of engagement can be addressed at the district level. Shoring up essential support for teachers can improve staff morale and decrease chronic absences.
The rising costs of employee wages and benefits, as well as the embedded soft costs, are also a concern when it comes to managing substitute teachers for the long term. Handling all of the many administrative tasks in-district can strain both school building and district staff and resources.
To address the impact of localized substitute teacher shortages and improve fill rates, some districts are planning preemptive action that places a full-time substitute teacher in each of their school buildings for an entire school year. These permanent substitutes report to their assigned building every day helping to ensure that teacher absences are covered effectively. 
Addressing Substitute Teacher Management
School districts across the country are seeking increased access to qualified substitute teachers without compromising on professional expectations. This makes partnering with a substitute teacher management agency an increasingly popular option. Here are a few of the benefits of this strategy.
Expanded recruiting. An educational staffing agency can afford to recruit 24/7, 365 days a year — it is what they do. Working with a staffing agency can increase your applicant pool without question.
Streamlined processing. With a focus on hiring and preparing new employees for the job, a staffing agency can quickly process new hires and get them into the classroom sooner. With knowledge of state and local requirements, an educational staffing company can verify and expedite the process of obtaining necessary credentials.
Comprehensive training. Backed by experienced educators with knowledge of instructional techniques and classroom management strategies, staffing agencies conduct extensive training that ensures the success of their substitute teachers. When this training is delivered face-to-face with an interactive format, new employees are nurtured and mentored as they build their professional skills.
Systems integration. Examining your absence management system and tweaking its integration with other human resources and business platforms can give you a fresh approach that improves efficiency and reduces overhead. Consulting with a staffing company that specializes in systems integration can give your absence management strategy a real boost.
Ongoing management. As knowledgeable stakeholders in the K-12 market, an education-exclusive staffing agency will have the benefit of experienced educators, as well as human resources experts and school business executives on their team. As such, they are poised to handle every aspect of substitute teacher management. From scheduling and oversight to compliance and corrective action, a substitute management company can maintain your talent pool at peak operating efficiency.
Opportunities to learn. When substitute teachers are empowered to improve their skills and add to their knowledge base, the results are impactful for the quality and continuity of instruction in your district. Look for an agency that offers substitute teachers online, on-demand opportunities to learn a variety of valuable topics.
Addressing special needs. The inclusion of students with special needs means that strategies to enhance learning are beneficial for all substitute teachers. Looking for a company that provides training for success in a variety of learning environments will ensure the best outcomes in your classrooms.
Seeking to Update Your Substitute Teacher Management Strategy
As you begin the new school year with the thought of partnering with a staffing agency to help you update your substitute teacher management strategy, look for an experienced K-12 specialist with an innovative approach. A company that is focused on recruiting, credentialing, and training professional substitutes will deliver for you by building a dependable pool of highly-qualified employees. With opportunities for ongoing training and incentives to keep them engaged, these substitute teachers will be an asset that positively impacts student learning.
For a fresh approach to substitute teacher management, contact ESS. We will help you analyze your teacher attendance data and determine a strategy that improves fill rates, provides instructional continuity, and increases administrative efficiency for your school community.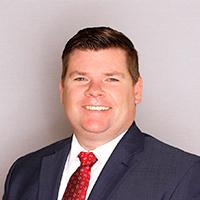 Phil has been supporting school districts across the country for more than 12 years. He works hands-on with districts implementing customized solutions to improve their substitute teacher and support staff programs. When he's not increasing districts' fill rates, Phil can be found swinging his clubs on a golf course.