As schools are staffing for the 2019-2020 school year, it is once again necessary to examine the mismatch between supply and demand. School districts in California and across the country are forced to deal with an inadequate supply of fully credentialed and willing candidates for classroom teaching positions. This also has unfortunate consequences for the supply of available substitute teachers as many of them will be tapped to fill classroom vacancies. What are the substitute teacher requirements in California, and is there an effective way to overcome these critical shortages?
How Teacher Shortages Affect California Classrooms
The last decade has seen growing teacher shortages across the country, and California is no exception. A report from the Learning Policy Institute elaborates on the causes, and they are complex. Persistently low enrollment in teacher preparation programs has resulted in a supply of certified teachers that cannot meet the demand. As a result, the state of California has issued a large number of substandard credentials to candidates who have not completed teacher preparation programs. In the 2015-2016 school year, 64% of new special education teachers entered the classroom without adequate preparation, while from 2012 to 2016, 40% of new science and math teachers were underprepared. As high demand pulls many uncertified candidates into classroom vacancies on provisional or short-term permits, the supply of substitute teachers is proportionately affected.
California Substitute Teacher Permit Requirements
With a teacher shortage depleting the supply of substitute teachers, school districts are scrambling to recruit additional high-quality candidates to ensure adequate fill rates and manage teacher absences effectively. But requirements are complex and the various permit categories place limitations on the number of days a substitute may serve in a long-term placement. It is important to understand the differences in requirements and capabilities.
Emergency Substitute Teaching Permit for Prospective Teachers
This permit is granted to college students currently enrolled in a teacher training program who have earned at least 90 credits. It allows the bearer to serve as a day-to-day substitute or long-term substitute for up to 30 consecutive days in a general education placement or 20 consecutive days in a special education placement. The application may be submitted by the individual or through the employing district or agency. This permit limits the holder to a total of 90 days of service within a one year period and may be renewed only once.
Emergency 30-Day Permit
The 30-Day Permit requires a Bachelor's degree or higher in a non-education field of study. It allows the bearer to serve as a daily substitute and/or remain in a long-term general education placement for up to 30 days (20 days for special education). The application may be submitted by the individual or through the employing district or agency. It is valid for one year and is renewable.
Emergency Career Substitute Teaching Permit
The Career Substitute Permit is for substitute teachers who have successfully held the 30-Day Permit for three consecutive years with a single district or agency. Like the 30-Day Permit, a Bachelor's or higher degree is required. This permit, however, has three additional requirements: verification of three years of successful substitute teacher employment, a letter of endorsement from the superintendent of the employing district, and a statement that the substitute will have access to professional development activities offered to district staff. This permit allows the bearer to serve as a daily substitute or a long-term substitute for up to 60 days in a general education placement or 20 days in a special education placement. It is valid for one year and is renewable through the employing agency.
All applicants for these California Teacher Permits must pass a Basic Skills Test with minimum scores. This requirement may be met through a variety of options including the California Basic Educational Skills Test (CBEST), SAT, ACT, Advanced Placement (AP), and others. In addition, all individuals seeking California credentials must pass CA Department of Justice and FBI background checks that include fingerprinting. The state Commission on Teacher Credentialing advises applicants to allow three months for initial application processing, while online renewals are generally completed in ten days. 
A fourth type of substitute teaching permit allows the holder to teach for up to 30 days in a technical, trade, or vocational placement. The Emergency CTE permit requires a high school diploma or GED and three years of work experience in a related industry. It does not have the Basic Skills Test stipulation required for the other types of substitute permits.
Overcoming a Short Supply of Qualified Candidates
During the 2017-18 school year, 80% of California districts acknowledged teacher shortages and 82% admitted to hiring underprepared teachers. With shortages of qualified candidates and complex requirements complicating the hiring of substitute teachers, there has never been a better time to consult with a specialist in K-12 staffing. To ensure the very best candidates are available to efficiently cover teacher absences and effectively staff classroom vacancies, choose an education-exclusive agency that not only understands the intricacies of state certification requirements, but also recruits widely year-round. By utilizing innovative recruitment methods, a staffing agency can improve districts' access to qualified candidates and cut through the red tape to get them properly credentialed, trained, and ready to take over during the inevitable teacher absences.
Contact ESS to explore options for substitute teacher staffing. Ranked among Forbes' Best Large Employers for the last three years in a row, ESS provides high-quality substitute staffing to more than 700 partner districts nationwide. We will help you address your unique challenges and expedite customized solutions to your absence management needs.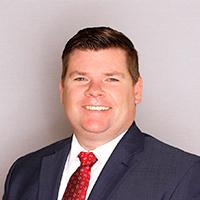 Phil has been supporting school districts across the country for more than 12 years. He works hands-on with districts implementing customized solutions to improve their substitute teacher and support staff programs. When he's not increasing districts' fill rates, Phil can be found swinging his clubs on a golf course.