Though "full-time" and "substitute teacher" may seem like mutually exclusive terms, there is a highly specialized and valuable subset of professional substitutes that fit the criteria for both. These are educators who make themselves available every day to fill teacher absences. Full-time substitute teachers can be a true asset to the districts they serve. Understanding the commonly-used terminology is helpful when determining and articulating your district's absence management needs.
Common Classifications of Substitute Teachers
In many districts,, substitute teachers accept daily assignments via an automated placement system that provides notification when a scheduled teacher absence meets their qualifications and preferences. Job placements may be accepted online or by telephone as short-term or daily substitutes build their future schedules. Jobs may be scheduled months in advance or as late as the morning of the assignment. This type of work offers tremendous flexibility for substitute teachers who wish to create their own schedules as well as variety for those who enjoy the challenge of a new classroom placement each day.
When a teacher's absence will be prolonged due to maternity/paternity leave or Family and Medical Leave Act (FMLA) time off, administrators will usually try to schedule a long-term substitute. They may invite a short-term substitute who has made a strong positive impression or a certified substitute with an appropriate content-area endorsement. As the name suggests, a long-term substitute commits to serve in the classroom placement for the duration of the teacher's absence. This type of assignment will often require the substitute to take on many of the regular teacher's duties. These may include lesson planning, assessment, and grading. A long-term placement will certainly involve communication with parents and collaboration with school staff. The added responsibilities make this an ideal assignment for a retired educator or a valuable learning experience for a substitute considering becoming a full-time teacher.
A third, related, category of substitute teachers is the permanent substitute. Sometimes referred to as a building substitute, these professionals are assigned to a single school building for the duration of a school year. They report to the same school each day to cover daily or long-term classroom assignments as scheduled by the building administrator. This will include covering for absent teachers, but may also involve making up teachers' preparation periods or staying with a class while their teacher attends an IEP team meeting, parent conference, or in-service training. The primary difference for permanent substitutes is the opportunity to become a regular member of the school community. Becoming a permanent building substitute is the perfect position for an educator who enjoys forming long-term relationships with students and staff and wishes to become a member of a building team.
The fourth category of substitute teachers has the potential to overlap with each of the first three—it is the full-time substitute teacher. This professional educator reports for work in some capacity each and every day. The full-time substitute may accept short-term, daily assignments in different schools each day or may accept a long-term assignment. Permanent building substitutes are also full-time educators, as they report to their assigned schools day after day.
The Advantages of Working With Full-Time Substitute Teachers
Having full-time substitute teachers on staff has reciprocal advantages for both the substitutes and their school districts. For the substitute teacher, the advantages are many. Full-time substitutes receive reliable wages while gaining  valuable job experience that builds skills and adds to their resumes. And they build relationships with school staff and students with the knowledge that they are contributing positively to the school community.
For school districts, working with full-time substitute teachers is also advantageous. The dedication of full-time substitutes increases fill-rates and ensures absence coverage. The more time substitutes invest in a school district, the better accustomed they become to district policies and procedures. Through their experience, they gain a growing proficiency with classroom management and instructional techniques that allows them to better provide continuity during teacher absences. Students often feel more comfortable with substitutes they are familiar with, which is conducive to a more productive day and a higher level of learning.
Increasing Districts' Access to Full-Time Substitutes
Once a school district's needs have been determined, one way to efficiently gain access to these valuable full-time educators is by partnering with an educational staffing agency that specializes in substitute teacher solutions. Drawing on their experience of working with substitute educators in all of the applicable categories, an education-exclusive agency will expertly recruit, hire, and train quality substitutes to meet your specifications. They will manage and nurture them in conjunction with partner districts, offering many of the perks and supports on which full-time employees thrive. From providing well-trained daily substitutes and qualified long-term substitutes, to placing permanent substitute teachers in each district school building, a staffing agency can help to assess your needs and come up with working solutions that enhance and support your educational initiatives.
Looking for a partner to improve your absence management outlook? Contact ESS. We will help you to assess and identify your district's needs, then work with you to build a team of professional substitute teachers that meets all of your specifications.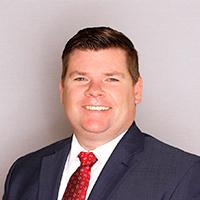 Phil has been supporting school districts across the country for more than 12 years. He works hands-on with districts implementing customized solutions to improve their substitute teacher and support staff programs. When he's not increasing districts' fill rates, Phil can be found swinging his clubs on a golf course.