In an era of widespread teacher shortages, many are wondering what an emergency teaching certificate is and when one might be required. Emergency certification is a temporary measure enacted by districts in some states to address local shortages of certified teachers. It helps to expedite the entry of candidates without an education degree into the teaching profession.

An emergency certificate or permit may allow a teacher candidate to serve as a long-term or day-to-day substitute or even to fill a classroom vacancy. Though it is a viable option for increasing the number of available teachers in certain states, emergency certification is not the only method for increasing the pool of eligible candidates, and there may be better options available.
Defining Emergency Certification
Each state deals with teacher shortages in different ways, with some developing a temporary or emergency certification status. State education departments typically identify critical shortage areas and adjust their certification requirements according to the availability of qualified candidates.

Though much variation exists state to state, the explicit goal in each case is to increase the number of viable candidates to fill classroom vacancies. Some states will grant an emergency certificate or permit at the request of a school district that has posted and failed to find a qualified candidate for a teacher vacancy.

It typically allows the candidate to serve in a temporary capacity for the duration of a school year. Usually, a bachelor's degree is needed, and the completion of a basic skills assessment may also be required. Often, the candidate is required to enroll in a teacher preparation or alternative route to certification program.
Alternative Pathways to Certification
As supply and demand varies and certification requirements change, various states have developed innovative approaches to the teacher certification pipeline. Here is a look at a few of the options currently in place around the country:
National Troops to Teachers Program
In an attempt to increase the supply of qualified teacher candidates and employ military veterans, many states subscribe to the Troops to Teachers program. With the acknowledgment that many military vets have the dedication and the life experience to make a difference in the lives of the nation's students, this program offers a mutually beneficial option to those honorably discharged or soon-to-be discharged service members. Veterans then follow a traditional or alternative route to certification.
Teaching fellowships
A variety of teaching fellowship programs support teacher candidates in states with numerous teacher vacancies. These programs often support school districts in underserved communities including rural or high-poverty urban areas where teacher shortages are common. Fellowship cohorts participate in intensive training before being placed in a classroom. Through ongoing coursework and immersive classroom experience, teaching fellows may in time earn regular certification.
Reciprocity between states
Offering reciprocity to teachers certified elsewhere is one way states have opened a pathway for new teacher candidates. Participating jurisdictions—including 46 states, the District of Columbia, and Guam—have signed an interstate agreement specifying whether they accept credentials earned in another jurisdiction or require additional qualifications for certification. Full reciprocity means certification is granted without further requirements.
Subject-area degree holders
One common pathway to certification is available to those who hold a bachelor's degree in a school subject area, such as English, science, or math. States will often offer a temporary or emergency certification provided that candidates enroll in a teacher certification program. This type of certification allows teacher candidates to share their content-area expertise while earning permanent credentials.
A Better Alternative for School Districts
Though there are a variety of alternative pathways to a teaching certificate, there is a path which completely relieves the district's administrative burden. By partnering with an educational staffing agency, school districts need not keep up with credentialing requirements which differ from state to state and year to year. With experience in hiring and expertise with certification requirements of individual states, an education exclusive agency can customize recruitment efforts and help school districts cut through the red tape.

A staffing agency will not only recruit, hire, and handle the detailed credentialing process, but they will also train and manage substitute teacher employees. They can help districts staff even the most hard-to-fill teacher vacancies with the most qualified candidates.
Contact ESS, for help finding qualified substitute staff for your schools. Our local team will recruit the best possible candidates and get them credentialed, trained, and classroom-ready in no time.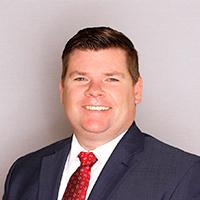 Phil has been supporting school districts across the country for more than 12 years. He works hands-on with districts implementing customized solutions to improve their substitute teacher and support staff programs. When he's not increasing districts' fill rates, Phil can be found swinging his clubs on a golf course.