Why Streamlining Your Staffing is the Best Way to Cut a School Budget

When looking at your school district budget, it's easy to see where the vast majority of costs lie. In most cases, personnel expenses—salaries and benefits—comprise close to 80% of the total annual budget of a typical school. Because of this, each fiscal year, administrators in search of the best ways to cut school budgets often target staffing.
This presents immediate and obvious difficulties for administrators, who must weigh the interests of students and teachers alike against the stagnant funding that has besieged K-12 schools over the past decade. Since offering a high-quality education is the top objective of any school district, disrupting the dynamic between teachers and students should be avoided as much as possible.

There's good news in all this: Innovative staffing strategies can minimize the impact to student learning while keeping your fiscal goals within reach. By streamlining your staffing, you can cut your budget and keep the focus on your students—and on the high level of education your school provides them.
The Best Way to Approach School Budget Cuts
When attempting to fix your budgetary woes, employee payroll and benefits can't escape scrutiny. However, it's vital to avoid a slash-and-burn mentality when making cuts in these areas. Before deciding to eliminate any positions, make sure all your resources—including your staff—are being used in the most efficient and effective manner possible.
Instead of immediately resorting to layoffs or freezes, take a long, careful look at how well your school or district is performing:
Is your staff lean and productive?

Is each teacher working to their potential?

Would they be willing and able to take on additional responsibilities?

Are you budgeting for ancillary services that your students don't need or use?
The best way to cut your school budget is to understand every single aspect of it—not only how much you're spending, but also how well those funds are being used throughout the year. Only then can you develop a clear picture of which areas are working well, and which could benefit from some streamlining.
Leveraging Consultants
As an administrator, you juggle hundreds of responsibilities, often all at the same time. Superintendents devote as much time to the curriculum as they do to bureaucratic matters, while managers at all levels deal with day-to-day operations that maintain the delicate balance between shrinking amounts of funding and the need to offer students a high-quality education. With all that you must accomplish in an average day, you may not have the time to parse every budget item as carefully as you should.
This is where outside consultants come in. Staffing consultants can take a fresh look at your budget to spot areas of potential improvement. They can accurately gauge whether a particular staffing reduction makes sense from both a budgetary and operational standpoint.
For example: Your staffing costs extend not only to salaries, but also to added costs like benefit plans. A consultant may recommend performing a dependent audit on your benefits program. Such audits can considerably reduce your district's premium or claims expenses without requiring a large upfront financial commitment. By working with consultants strategically, you can identify ways to trim your budget without disrupting the learning process.
Managing Attrition and Hiring
Every school year, you can expect to lose employees in the usual ways. Teachers may decide to retire or relocate to new cities or states, while paraprofessional staff may direct their career aspirations elsewhere. Similarly, as the enrollment rate increases year by year, you may be faced with a pressing need for additional teachers to keep classroom sizes at manageable levels. When this happens, the hiring decisions generally fall to administrators.
Hiring trained, well-qualified educational staff can be a time-consuming chore. Here, an educational staffing management firm can pick up the slack. Professional staffing organizations can partner with your district to act as an extension of your human resources department, meeting your hiring needs by providing you with high-quality substitute teachers, paraprofessionals, and support staff such as clerical or custodial workers.
How will this play out in the budget? While the hard cost of handling all your hiring matters in-house will be less than you'd spend by using an outside company, bear in mind that you'll eliminate many soft costs in the form of time spent recruiting and training new teachers and support staff, as well ongoing employee costs such as payroll processing, wage related taxes and insurances, workers compensation costs and other liabilities. In fact, savings in these areas may be used to enhance other elements within the budget in the form of adding new full-time teachers or providing for teacher salary increases, by way of example.
What's more, you'll eliminate the headaches caused by the administrative burden of managing this process on your own. An experienced and professional firm that focuses solely on the education industry can ensure all your staffing needs are covered, leaving you with time to focus on other budgetary concerns.
The Last Word
School officials must embrace a variety of measures to deal with restricted funding and constant budget demands, while compensating for annual attrition. While laying off staff is one method of cutting costs, the effect this approach might have on student progress must be considered.
Before resorting to layoffs and hiring freezes, look for other ways to trim expenses related to your existing staff. Know your budget, and bring in consultants when applicable to help you gain a wider, fuller view. Even within a tight budget, areas might exist that may be whittled back to free up funds without negatively impacting student education. In these days of cutbacks and ever-leaner budgets, it's comforting to know it's possible to streamline your staffing without compromising learning.
ESS is a trusted partner to school districts seeking to enhance their substitute programs through contracted absence management programs. These programs significantly reduce the time and effort of existing human resources or administrative staff while enhancing the classroom experience.
Contact ESS
and discover how we can help solve the staffing needs of your school district.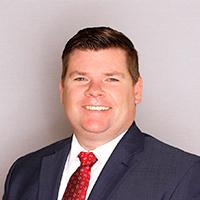 Phil has been supporting school districts across the country for more than 12 years. He works hands-on with districts implementing customized solutions to improve their substitute teacher and support staff programs. When he's not increasing districts' fill rates, Phil can be found swinging his clubs on a golf course.