Special education is a critical shortage area for teachers in school districts throughout the country. Since special education students are among the most vulnerable, they have a variety of special needs. And though there is great demand for substitutes in general, special education substitutes are especially hard to find. For this reason, some school districts are seeking the assistance of a special education staffing agency to help fill teacher absences in both special education resource rooms and categorical classrooms.
The Real Need for Skilled and Dedicated Substitutes Teachers
When special education teachers are absent, there is a need for capable and highly qualified substitute teachers to fill in and continue to provide meaningful instruction. Whether serving in a resource room or categorical classroom, a quality substitute must be observant and able to multitask in order to meet the diverse needs of special education students. Implementing a special education lesson plan often involves teaching to individualized learning targets which requires organization, attention to detail, and follow-through.
The ideal substitute for special education placements brings enthusiasm for teaching and dedication to students. With the proper skillset and a willingness to give 100%, these qualified professionals excel in any learning environment. The belief that all students can learn makes them well suited to working with students with special needs, and the strategies learned to help special education students can be leveraged to assist learners everywhere.
Gaining Access to the Right Substitutes
School districts are contacting staffing agencies with increasing frequency for help sourcing substitute teachers capable of serving in special education placements. But all staffing agencies are not created equal with regards to providing substitutes capable of handling the challenges of special education placements. Even among education-exclusive agencies, some have more to offer school districts seeking a higher caliber of professional substitutes.
The difference comes down to training, confidence, and support. While some staffing agencies end their affiliation once candidates have been recruited and hired, others assume responsibility for the maintenance and management of a professional pool of substitute teachers. They provide substitutes who have the benefit of the following:
Training—The differences start with the comprehensive training provided to all substitutes. Whether a current, "district original" substitute or a recently recruited, new hire, the most effective agencies orient all employees through face-to-face, interactive training that prepares them for the challenges of 21st-century classrooms. With training provided by experienced educators, this introduction covers general daily and emergency procedures, classroom management strategies, instructional techniques, and district-specific policies and information. It should also include a definition of special education terms, as well as effective instructional, communication, and behavioral strategies for students with special needs. 
Confidence—The effect of this standardized introductory training is substitutes who are better prepared, and therefore, more confident as they respond to job placements in a variety of educational settings. Better training means substitutes are not surprised or overwhelmed by students with special needs. With access to varied tools and techniques, well-trained substitute teachers are willing to take on a range of classroom challenges confident in the knowledge that they can handle the needs of diverse learners.
Support—When a staffing company is in it for the long haul, maintaining and managing substitutes even after they are hired and trained, a different situation occurs. Through the establishment of a welcoming and supportive culture, these special education staffing agencies encourage and sustain their substitutes through challenges. By setting down roots in the community and providing on-site contacts to engage substitutes and troubleshoot problems, these special agencies can provide the type of service required to cover teacher absences in a variety of educational settings.
Look for a Specialized Staffing Agency
The ongoing critical shortage of special education teachers has amplified the need for quality substitute teachers capable of filling absences in challenging learning environments. For increased access to well-trained professionals who possess the confidence and have the support of an on-site management team, look no further than an education-exclusive staffing agency. These specially focused companies can take your staffing wishlist and build a team of substitutes ready and willing to take on even your most hard-to-fill placements.
Contact ESS, an education-exclusive staffing agency that currently delivers specially trained substitute teachers to more than 700 school districts nationwide. Allow us to work with you to assess your needs and help you meet them with trained professionals who excel in a variety of educational environments and job placements.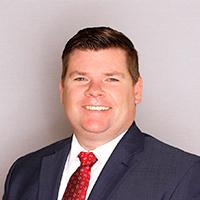 Phil has been supporting school districts across the country for more than 12 years. He works hands-on with districts implementing customized solutions to improve their substitute teacher and support staff programs. When he's not increasing districts' fill rates, Phil can be found swinging his clubs on a golf course.