What happens when a classroom teacher is absent? Who is authorized to fill that absence? Of course, the goal is always to have a properly credentialed, adequately prepared individual ready to step in to manage the class and deliver instruction. So when considering substitute teacher vs. teacher assistant—what is the difference, and who is most qualified to take over when a teacher is absent?
A Definition of Educator Roles
TEACHER ASSISTANT
Many schools employ teacher assistants. They may go by a variety of titles, including paraeducator, paraprofessional, and teacher's aide. In some schools, teacher assistants work with students with special needs, and may be designated as special education aides. Teacher assistants are responsible for a variety of critical functions including:
tutoring students one-on-one
organizing classroom or lesson materials
providing assistance to students in a computer lab, library, or media center
conducting parental involvement activities
acting as a language translator
providing instructional support under the direct supervision of a qualified teacher
Since they fulfill important roles working with students, teacher assistants must be highly qualified. Under the No Child Left Behind Act (NCLB Act) enacted on January 8, 2002, requirements were set to ensure that paraprofessionals or teacher assistants hired using Title I funds or working in Title I school-wide programs meet certain minimum criteria. 
The Every Student Succeeds Act (ESSA) passed in December 2015 upheld the requirements previously established for paraprofessionals.These include a secondary school diploma and one of the following: the completion of two years of college; the acquisition of an associate's (or higher) degree; or the passing of a state or locally designated assessment that demonstrates minimal proficiencies in reading, writing, and mathematics.
SUBSTITUTE TEACHER
Substitute teachers are trained and credentialed teachers who fill absences in the classroom. Substitutes must be highly qualified to work in their state. In all cases, substitutes must have a high school diploma, but the qualifications vary widely from there. Some states require the attainment of a college degree in education or another major, while others require some college completion, and still others have no college requirement. All states require background checks, and many require credentials in terms of state licensure or certification.
Substitute teachers are tasked with managing students and classrooms during teacher absences. This will include lesson plan interpretation and delivery, but also taking attendance, following a schedule, managing behavior, and maintaining the classroom environment. Substitute teachers must communicate effectively with students, parents, staff, and school administrators.
Key Differences Between Substitute Teachers and Teacher Assistants
Though substitute teachers and teacher assistants both have roles in school classrooms, there are some important differences.
Teacher assistants work under the direction of a teacher or teachers, while substitute teachers take charge of a classroom.
Some substitute teachers create lesson plans, keep records, and evaluate student work. Teacher assistants typically will not.
When permitted by state laws, teacher assistants may take temporary responsibility for a classroom for a short time, if a teacher is caught in traffic or must step out to speak with a parent. A substitute teacher will have primary responsibility for the students and classroom for a full day and maybe up to a year in a long-term placement.
Teacher assistants can be very helpful to substitute teachers by providing information about the classroom, its students, and the regular routine.
Most importantly, teacher assistants are not authorized to perform teachers' duties. Substitute teachers are. For this reason, it is important to make sure that if you need a classroom covered, you have access to a pool of highly qualified and properly credentialed substitute teachers.
The Requirements for Filling Teacher Absences
Each state has specific requirements for qualified substitute teachers, and these often differ from the requirements for teacher assistants. For this reason, managing teacher absences requires access to a pool of qualified substitute teachers. Working with an education staffing agency is an effective method of insuring that substitute teachers have met all qualifications to work in your state.
Though teacher assistants are permitted to work with students in a variety of contexts, their work in the classroom must be directed by a teacher. For this reason, though a teacher assistant may assist with a range of tasks, a qualified substitute teacher is always required to meet state and federal regulations. 
Ensuring that your school district has access to a sizeable pool of highly qualified substitute teachers is key to efficient absence management. Contact ESS to expedite the process of finding substitutes who meet all of the key requirements in your state.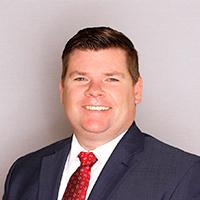 Phil has been supporting school districts across the country for more than 12 years. He works hands-on with districts implementing customized solutions to improve their substitute teacher and support staff programs. When he's not increasing districts' fill rates, Phil can be found swinging his clubs on a golf course.